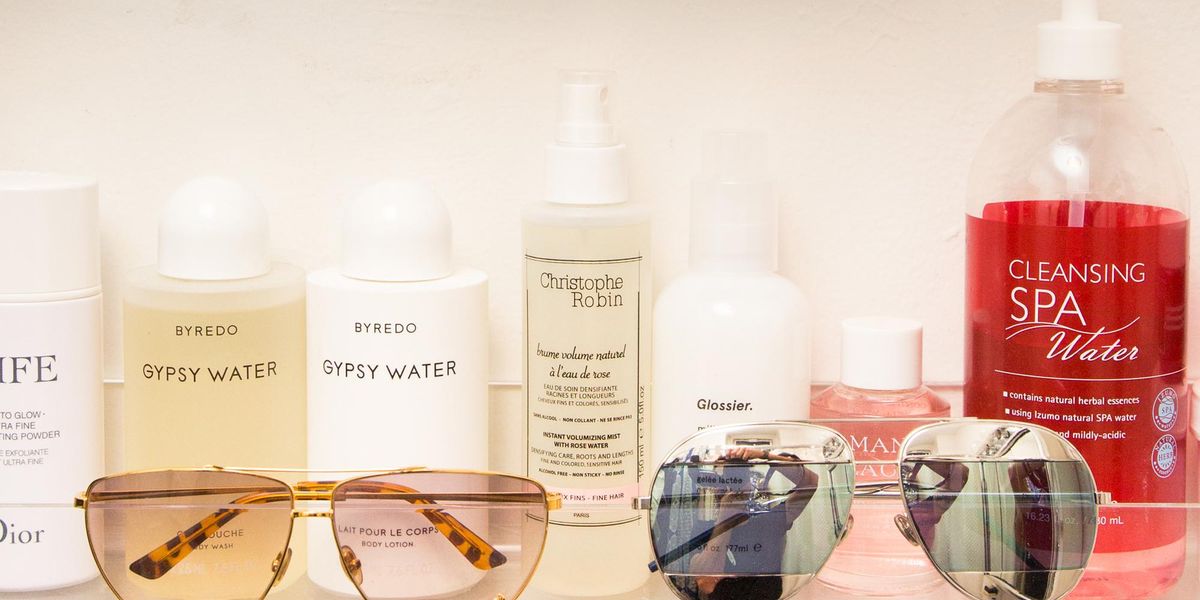 How to Transition to a Spring Skin-care Routine
And just like that, we've survived another season in a global pandemic. This winter was
And just like that, we've survived another season in a global pandemic. This winter was fierce, as we had to live through the usual season of freezing temperatures, sludge, and blizzards, all creating chaos for our skin's texture. On top of that, we've continued to be confined to our homes, meaning our skin was extra dry with the same warm air circulating around us. We've been protecting our skin with layers of thick moisturizers and creams, but now that the weather is warming up and we are gearing up for outdoor activities, our skin requires us to approach products from a different angle. So how can we properly transition from a winter skin-care routine to one that is better suited for the spring? Dr. Hadley King, board-certified dermatologist and clinical instructor of dermatology at the Weill Medical College of Cornell University, and Dr. Joshua Zeichner, board-certified dermatologist and director of cosmetic and clinical research in dermatology at Mount Sinai Hospital, have the answers.
Less Is More
To understand our skin's moisture content, we need to understand the chemistry around water loss. Typically, when the air around a person is dry, the water content from their skin goes into the air, resulting in dehydrated skin. On the contrary, when the air is moist, our skin is better able to hold onto its moisture content.
Dr. King reveals to Coveteur, "When the weather is cold and dry, we need to use good emollients and occlusives to reduce transepidermal water loss. As the temperatures and humidity increase, we may not need such heavy occlusives to keep our skin moisturized. [Plus,] heavy products may feel sticky and greasy [in the spring]." Instead of using the same thick creams and oils that you would use during the winter to seal water in, Dr. Zeichner recommends "lighter lotions or gel-based moisturizers in the warmer months. They are as effective as heavier options but don't feel as heavy on the skin."
Buff the Winter Away
Since so many people shy away from exfoliating during the wintertime, it's essential to get back into the habit of sloughing off dead skin cells as sebum production and sweat start to accumulate more with the warmer weather. Dr. King states, "As the weather warms up and the humidity increases, we are better able to tolerate acids and stronger formulations of other active ingredients. Spring is a great time to exfoliate and brighten the dull skin that has accumulated during the winter."
Dr. Zeichner states, "I tend to recommend chemical exfoliating ingredients in the warmer months. As oil builds up on the skin and mixes with sweat, dirt, and dead cells, hydroxy acids become extremely useful. They can penetrate between skin cells and into the pores to give a deeper exfoliation than manual scrubs." Stick to a routine of using an exfoliator about two to three nights per week or as often as you find necessary for your skin needs.
Inflammation Reduction
With heat and sun exposure on the rise, some people may find that their inflammation wakes up from hibernation as spring unveils itself. Suppose your skin becomes red and irritated with the warmer weather. In that case, Dr. King recommends, "Hydrate the skin with humectants and support the skin barrier with emollients. Avoid direct sun exposure and heat as much as possible. Anti-chafing products can also be helpful," especially if you find that the warm weather *plus* a mask is wreaking havoc on your sensitive skin.
Dr. Zeichner adds, "As heat and humidity rise, many people experience redness and burning of the skin. This may represent sensitivity or a condition called rosacea. While it is most common in people with fair skin, we also see it in darker skin types, but less commonly. Stick to gentle, hydrating cleansers, fragrance-free moisturizers, and mineral sunscreens because they are less likely to irritate the skin."
Clear the Skin for Spring
Of course, as our outdoor thermometers start to rise, there will undoubtedly be an uptick in oil production in our skin levels. For those with dry skin, this is a great thing! The skin is starting to replenish its lipid barrier, causing a healthy, dewy glow. Yet this rise in sebum can lead to more clogged pores or acne for those with oily or acne-prone skin. Dr. King recommends, "For oily and acne-prone skin, masks that contain clay and other ingredients that help to absorb and remove excess sebum can be helpful." Depending on your skin's needs, use a clarifying mask one to two times a week for a proper skin-care spring cleaning.
Always Use Protection
Now, no matter which season of the year it is, you should always wear sunscreen. Why? Because it's the number one anti-aging product that's sitting in your medicine cabinet. Plus, sunscreen protects the skin from harmful UV radiation whether you are walking around outdoors or simply sitting at your desk that's next to a window. Dr. King states, "We may start spending more time outdoors, so it's all the more important to pay attention to SPF and antioxidants to protect the skin from UV rays."
Dr. Zeichner recommends sticking to the sunscreen that you currently have in your arsenal: "The best sunscreen is the one you are actually using on your face. Mineral sunscreens are having a moment right now. They are a great option if you have sensitive skin because they are non-irritating, and the latest formulations fully rub in without leaving the skin white or pasty." Dr. King points out that mineral sunscreens are generally safer for the environment than chemical sunscreens, so opt for a mineral formula if you are looking to dabble in some new products for the new season.
Bring It Down
Finally, make sure you are bringing all your skin-care products down to your neck and décolletage. The same way you should apply SPF all year long, you should generally bring your skin-care products down below your jawline during every season of the year. Yet, as the weather warms up and you swap out your turtleneck sweaters for strappy tops, make sure you are taking care of the skin you are exposing—it deserves some love, too.