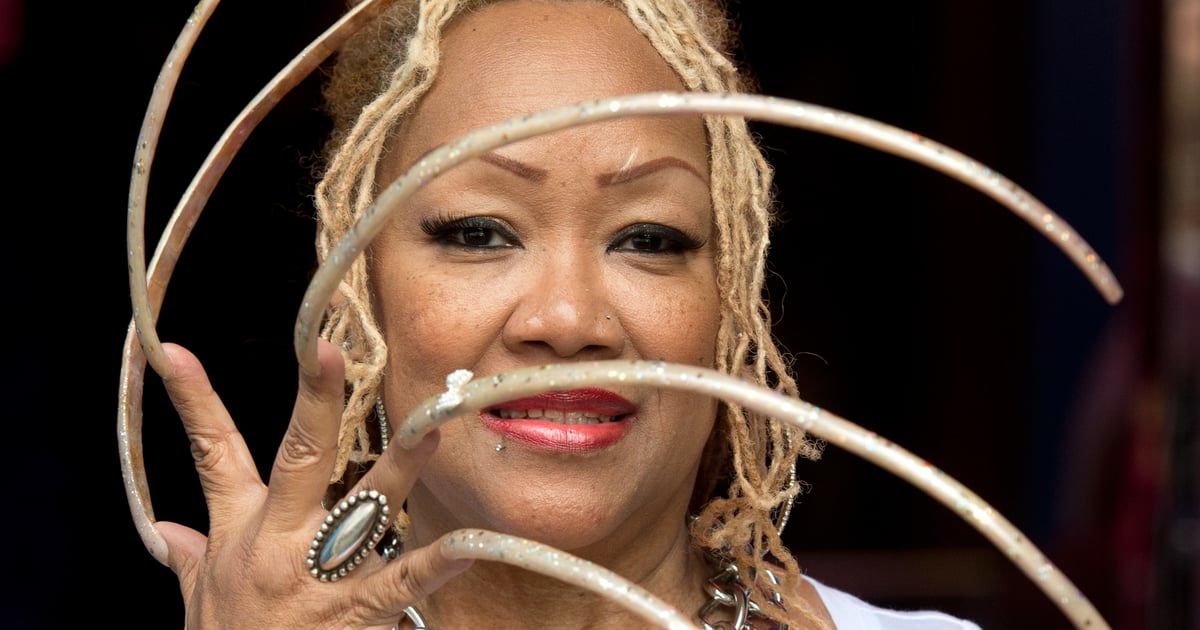 Woman With Longest Nails Ayanna Williams Cut Them
Ayanna Williams, the Texas woman who's held the Guinness World Record for longest nails, has
Ayanna Williams, the Texas woman who's held the Guinness World Record for longest nails, has finally cut them after three decades. The whole thing was documented in an emotional video posted on Guinness World Records's YouTube.
Over the weekend, Williams paid a visit to Trinity Vista Dermatology in Forth Worth to get all 24-feet of her nails cut for the first time since the early '90s. According to the video, the last time Williams measured her nails, the longest one was 38 inches. She's been growing them for the past 30 years but is now over being unable to complete simple tasks. "I'm just about tired of them, so it's time for them to go," said Williams.
Due to the extreme length of the nails, the dermatologist had to use an electric rotary tool. "OK, here we go. . . this is a big moment," said the doctor before making the initial cut. But the removal went smoothly and Williams said she experienced zero pain or discomfort — only relief. After all five nails on the first hand were removed, Williams, the dermatologist, and the assistants helping all collectively cheered.
Williams first broke the Guinness World Record in 2017. Now that her iconic nails have been removed, they are on display in the Ripley's Believe It or Not! Orlando museum.