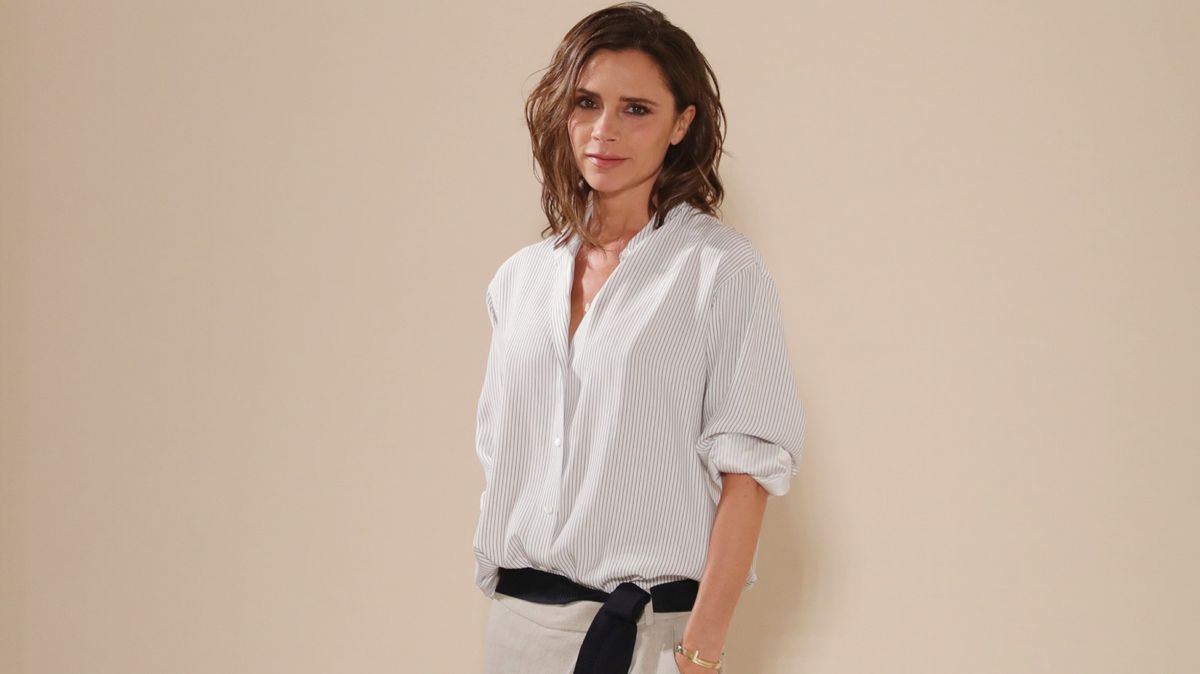 Victoria Beckham shares beauty advice on Breaking Beauty podcast
When you think of fashion and beauty influencers, it's hard not to consider Victoria Beckham
When you think of fashion and beauty influencers, it's hard not to consider Victoria Beckham as a leader in that department. 
Her passion for beauty has grown so much that she launched her own line, Victoria Beckham Beauty. One of her biggest motivators behind doing so was to create products that she herself had always wanted but could never find. 
As a well-known singer and now businesswoman, the star has made nods to her past involvement with the Spice Girls, including a Posh-inspired lip line that you could apply over the best foundation stick and top off with your best mascara. 
While talking on the podcast Breaking Beauty by Dear Media this week, Victoria spilled some of her three go-to make-up tips and tricks. 
Some of us may have gone makeup-free for the past year, but if you're ready to paint your face for a meal out with friends, make sure to incorporate these Victoria-approved makeup tips into your next look.
1. A Bold Eye
A lot of the inspiration behind her products comes from past make-up mistakes, especially in the eyeshadow department.
"It would really upset me when the pigments were too big, and they would fall all over my face, and I looked like I had big bags under my eyes," she told podcast hosts Carlene Higgins and Jill Dunn.
Today, she still loves incorporating a black eye into her look, but mostly for editorial shoots. Instead of black eyeshadow, though, she says the key is a reliable eyeliner.
"If I'm going for quite a sexy editorial smoky look, then I like to use the black because you know, I mean, the formula is so luxurious, and the black is super dramatic."
After creating the upper smoky eye effect, she adds the liner onto her waterline as well. If you're looking for a less dramatic smoky eye, then Victoria recommends using brown for added "dimension".
2. Some lip love 
Lip looks have had to evolve now that we wear masks when we're out in public, and the designer has considered that when testing new lip products.
"Now we're all wearing masks. It's quite hard to find a lip that is not going to smudge and is going to stay on while you have your mask on," she explained. "I love the fact that the lip tints stay on even with a mask on."
Her personal go-to is a number two lip liner as she says it matches her skin tone best. If you're going for a more nude look, then it's best to match your lip liner as close to your skin tone as possible.
While we're all antsy to get outside, especially with summer right around the corner, Victoria advises to take advantage of lip products for a fresh, sun-kissed appearance.
"I actually also use it on my cheeks as well, and I'll put a little bit on my nose as well so that I look a little bit sun-kissed," she said.
3. Don't forget the SPF
SPF is always essential for any look and Victoria reminded listeners that you can't forget to apply it. She's no stranger to the heat, especially since living in Miami, Florida with her family. If you want to protect your skin from sun damage and aging, then make sure a trust bottle of sunscreen (or even foundation with SPF) is a part of your beauty routine.
With lockdown restrictions lifting, it's the perfect opportunity to test out a Victoria Beckham-approved smokey eye paired with a nude lip to embrace the upcoming warm weather.