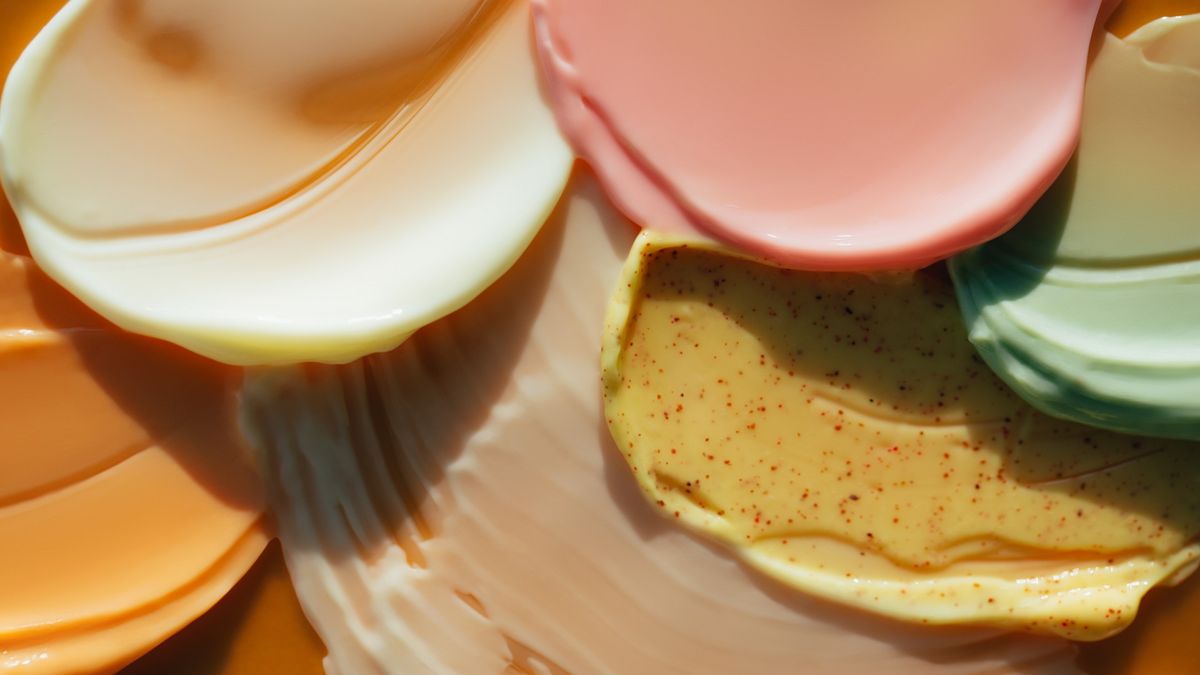 Ulta 21 days of Beauty Deals: 2021 Calendar
Ulta's 21 Days of Beauty just kicked off: the retailer's legendary biannual sale where shoppers
Ulta's 21 Days of Beauty just kicked off: the retailer's legendary biannual sale where shoppers can secure the best beauty deals of the season (and beyond, tbh). 
The event spans three weeks, starting on Sunday, March 14, and wrapping up on Saturday, April 3. During this timeframe, cult-status makeup and skincare products — from household and budding brands — are half off. In this case, you don't want to ponder your splurge without haste, as deals expire after 24 hours. This year, shoppers can also enjoy mobile app-exclusive beauty deals beyond the site's curation.
With your beauty buys in mind, we've outlined a breakdown of savings for each day — whether you're eyeing new skincare, developing the ultimate natural makeup routine, or simply need to stock up on Too Faced Better Than Sex mascara.  Plus, amid the abyss of deals, we highlight this week's top five worth backing with your hard-earned funds: from Kate Somerville and many more. Just don't forget to mark your calendars, so you can grab your favorites without experiencing FOMO. Happy shopping!
Top Five Deals of Week 1
1. Shiseido Essential Energy Moisturizing Cream: Tuesday, March 16
2. Kate Somerville Exfolikate Cleanser Daily Foaming Wash: Tuesday, March 16
3. Beauty Bakerie Face Flour Baking Powder: Wednesday, March 17
4. Elemis Pro-Collagen Marine Cream: Thursday, March 18th
5. NuFace Mini Facial Toning Device: Friday, March 19th
Daily Beauty Steals Week 1: March 14-20
Tuesday, March 16
Wednesday, March 17
StriVectin Super-C Retinol Brighten & Correct Vitamin C Serum Now $36 | originally $72
Juice Beauty PHYTO-PIGMENTS Illuminating Primer Now $18 | originally $36
Juice Beauty STEM CELLULAR CC Cream SPF 30 Now $19.50 | originally $39 
Beauty Bakerie Face Flour Baking Powder Now $7-12 | originally $14-24
Persona 24H Waterproof Eyeliner Now $7-12 | originally $14-24
Mented Cosmetics Lip Gloss Now $7-12 | originally $14-24
Sara Happ The Lip Scrub Now $7-12 | originally $14-24
Thursday, March 18
Elemis Pro-Collagen Marine Cream Now $44.50 | originally $89
Lancôme La Base Pro Oil-Free Longwear Makeup Primer Now $21 | originally $42
Urban Decay Cosmetics Brow Blade Waterproof Eyebrow Pencil & Ink Stain Now $13 | originally $26
bareMinerals Faux Tan All Over Face Color Bronzer Now $13 | originally $26
bareMinerals Warmth All Over Face Color Bronzer Now $13 | originally $26
bareMinerals Endless Summer Bronzer Now $13 | originally $26
bareMinerals Endless Glow Highlighter Now $13 | originally $26
bareMinerals Floral Utopia Crystalline Glow Highlighter Stick Now $13 | originally $26
Friday, March 19
IT Brushes For Ulta Airbrush Blurring Foundation Brush #101 Now $11-14 | originally $22-28
IT Brushes For Ulta Airbrush Buffing Foundation Brush #110 Now $11-14 | originally $22-28
IT Brushes For Ulta Airbrush Full Coverage Complexion Brush #77 Now $11-14 | originally $22-28
IT Brushes For Ulta Airbrush Complexion Perfection Brush #115 Now $11-14 | originally $22-28
IT Brushes For Ulta Airbrush OMG! Foundation Brush #106 Now $11-14 | originally $22-28
IT Brushes For Ulta Airbrush Smoothing Foundation Brush #102 Now $11-14 | originally $22-28
IT Brushes For Ulta Airbrush Serum Foundation Brush #131 Now $11-14 | originally $22-28
IT Brushes For Ulta Airbrush Flawless Foundation Brush #104 Now $11-14 | originally $22-28
Becca Cosmetics Shimmering Skin Perfector Pressed Highlighter Now $19 | originally $38
Becca Cosmetics Shimmering Skin Perfector Pressed Highlighter – Lilac Geode Now $19 | originally $38
Philosophy Anti-Wrinkle Miracle Worker+ Line Correcting Moisturizer Now $32.50 | originally $65
PMD Clean Now $3.49-99.50
Nurse Jamie Uplift Facial Massaging Beauty Roller Now $3.49-99.50 | originally $6.97-199
NuFace Mini Facial Toning Device Now $3.49-99.50 | originally $6.97-199
Foreo Luna Mini 2 Now $3.49-99.50 | originally $6.97-199
PMD Personal Microderm Classic Now $3.49-99.50 | originally $6.97-199
NuFace Hydrating Leave-On Gel Primer Now $3.49-99.50 | originally $6.97-199
App Exclusives
Saturday, March 20
Too Faced Better Than Sex Volumizing Mascara Now $13 | originally $26
Tula Get Toned Pro-Glycolic 10{2f36692215c92488191f15c49f485bc8da437d4cca01014075d40c79880301cc} Resurfacing Toner Now $21 | originally $42
Tarte Shape Tape Ultra Creamy Concealer Now $13.50 | originally $27
Tarte Shape Tape Shape Tape Concealer Now $13.50 | originally $27
Nabla Select Eyeshadow Palettes Now $12-19.50 | originally $24-39
Daily Beauty Steals Week 2: March 21-27
Sunday, March 21
Buxom Full-On Plumping Lip Cream Now $10.50 | originally $21
Philosophy Purity Made Simple One-Step Facial Cleanser Now $12.50 | originally $25
Smashbox Halo Healthy Glow Tinted Moisturizer Broad Spectrum SPF 25 Now $18 | originally $36
Diamond/Platinum Exclusive** online only
Monday, March 22
PÜR 4-In-1 Love Your Selfie Longwear Foundation & Concealer Now $18 | originally $36
Sunday Riley Power Couple Mini Kit Now $14 | originally $28
Grande Cosmetics GrandeMASCARA Black Conditioning Peptide Mascara Now $12.50 | originally $25
Lancôme Select Skincare Now $14-24 | originally $28-48
Benefit Cosmetics Roller Liner Waterproof Liquid Eyeliner Now $11 | originally $22
Tuesday, March 23
Origins GinZing SPF 40 Energy-Boosting Tinted Moisturizer Now $20.50 | originally $41
Crepe Erase 2-Step Advanced Body Treatment System Now $27 | originally $54
Ofra Highlighters Now $17.50-20 | originally $35-40
Lime Crime Eyeshadow Palettes Now $19 | originally $38
Wednesday, March 24
Urban Decay Cosmetics Eyeshadow Primer Potion Now $12 | originally $24
Lancôme Cils Booster XL Vitamin-Infused Lash Thickening Mascara Primer Now $13.50 | originally $27
StriVectin SD Advanced Plus Intensive Moisturizing Concentrate For Wrinkles & Stretch Marks Now $39.50-69.50 | originally $79-139
Ora Organic, ZitSticka & Patchology Select Self-Care Now $9.50-17.49 | originally $19-34.99
Thursday, March 25
IT Cosmetics Bye Bye Under Eye Full Coverage Anti-Aging Waterproof Concealer Now $14 | originally $28
Murad Nutrient-Charged Water Gel Now $31 | originally $62
Tarte Big Ego Brow Line Now $8.50-14.50 | originally $17-29
Indie Lee Brightening Cleanser & CoQ-10 Toner Now $17 | originally $34
Friday, March 26
Clarins Double Serum Now $45 | originally $90
Benefit Cosmetics Gimme Brow+ Tinted Volumizing Eyebrow Gel Now $12 | originally $24
Lorac Face Palettes Now $17.50-22.50 | originally $35-45
Kopari Beauty 100{2f36692215c92488191f15c49f485bc8da437d4cca01014075d40c79880301cc} Organic Coconut Melt Now $14 | originally $28
Kopari Beauty Coconut Exfoliant Crush Scrub Now $19.50 | originally $39
App Exclusives
Saturday, March 27
Tarte Maneater Mascara Now $11.50 | originally $23
Clinique Dramatically Different Moisturizing Lotion Now $14.75 | originally $29.50
Becca Cosmetics Face Primers Now $10.50-19.50 | originally $21-39
DHC Deep Cleansing Oil Now $14 | originally $28
Surprise beauty steal: To be revealed on March 27
Daily Beauty Steals Week 3: March 28-April 3
Sunday, March 28
Clinique Even Better All-Over Concealer + Eraser Now $13 | originally $26
Juice Beauty STEM CELLULAR Anti-Wrinkle Moisturizer Now $35 | originally $70
Juice Beauty STEM CELLULAR Anti-Wrinkle Booster Serum Now $40 | originally $80
Dermalogica Special Cleansing Gel Now $19.50 | originally $39
Mac Cosmetics Prep + Prime Fix+ Primer and Setting Spray in Original Soothing Herbal Scent Now $14.50 | originally $29
Monday, March 29
Perricone MD High Potency Classics: Face Finishing & Firming Moisturizer Now $34.50 | originally $64.50
Perricone MD High Potency Growth Factor Firming & Lifting Serum Now $69 | originally $129
Mario Badescu Select Kits Now $10.50-13 | originally $21-26
Clean Beauty: Teami Blends, Beekman 1802, KORRES and Jane Iredale Select Products Now $12-22.50 | originally $24-45
Diamond/Platinum Exclusive: It Cosmetics Bye Bye Pores Translucent Setting Powders
Diamond/Platinum Exclusive: Anastasia Beverly Hills Clear Brow Gel
Tuesday, March 30
bareMinerals Mineral Veil Now $13.50-14 | originally $27-28
Skyn Iceland Hydro Cool Firming Eye Gels and Microneedle Eye Patches Now $7-$16.50 | originally $14-33
beautyblender Dream Swirl Blend & Cleanse Set Now $10 | originally $20
Nudestix Matte Blush & Bronze Now $17 | originally $34
Wednesday, March 31
Urban Decay Cosmetics All Nighter Face Makeup Primer Now $18 | originally $36
Peter Thomas Roth Water Drench Hyaluronic Cloud Cream Hydrating Moisturizer Now $26 | originally $52
St. Tropez Self Tan Purity Bronzing Water Face Mist Now $15 | originally $30
K-Beauty: COSRX, Hanskin & Erborian Select Products Now $10-19.50 | originally $20-39
Thursday, April 1
KKW Beauty Lipliners Now $6, originally $12
First Aid Beauty FAB Start Travel Set Now $12, originally $24
Dermablend Powders Now $14.50, originally $29
Dr. Brandt Microdermabrasion Skin Exfoliant & Pores No More Pore Refiner Primer Now $22.50-39.50 | originally $45-79
Friday, April 2
Tarte Face Tape Foundation Now $19.50 | originally $39
Exuviance Performance Peel AP25 13 Count & Pure Retinol Correcting Peel Now $36-39.50 | originally $72-79
Stila One Step Correct Kitten Correcting & Brightening Primer Now $18 | originally $36
Estée Lauder Radiant Skin Repair + Renew Now $25 | originally $50
Buxom Va-Va-PLUMP Shiny Liquid Lipstick and BFF Full-On Plumping Lip Polish Collection Now $10-11 | originally $20-21
Saturday, April 3
Anastasia Beverly Hills Brow Wiz Now $11.50 |originally $23
Benefit Cosmetics Roller Lash Curling & Lifting Mascara Now $13 | originally $26
Dermalogica Age Smart MultiVitamin Power Firm Now $32.50 | originally $65
Peter Thomas Roth Max Complexion Correction Pads Now $23 | originally $46
Surprise beauty steal: To be revealed on April 3