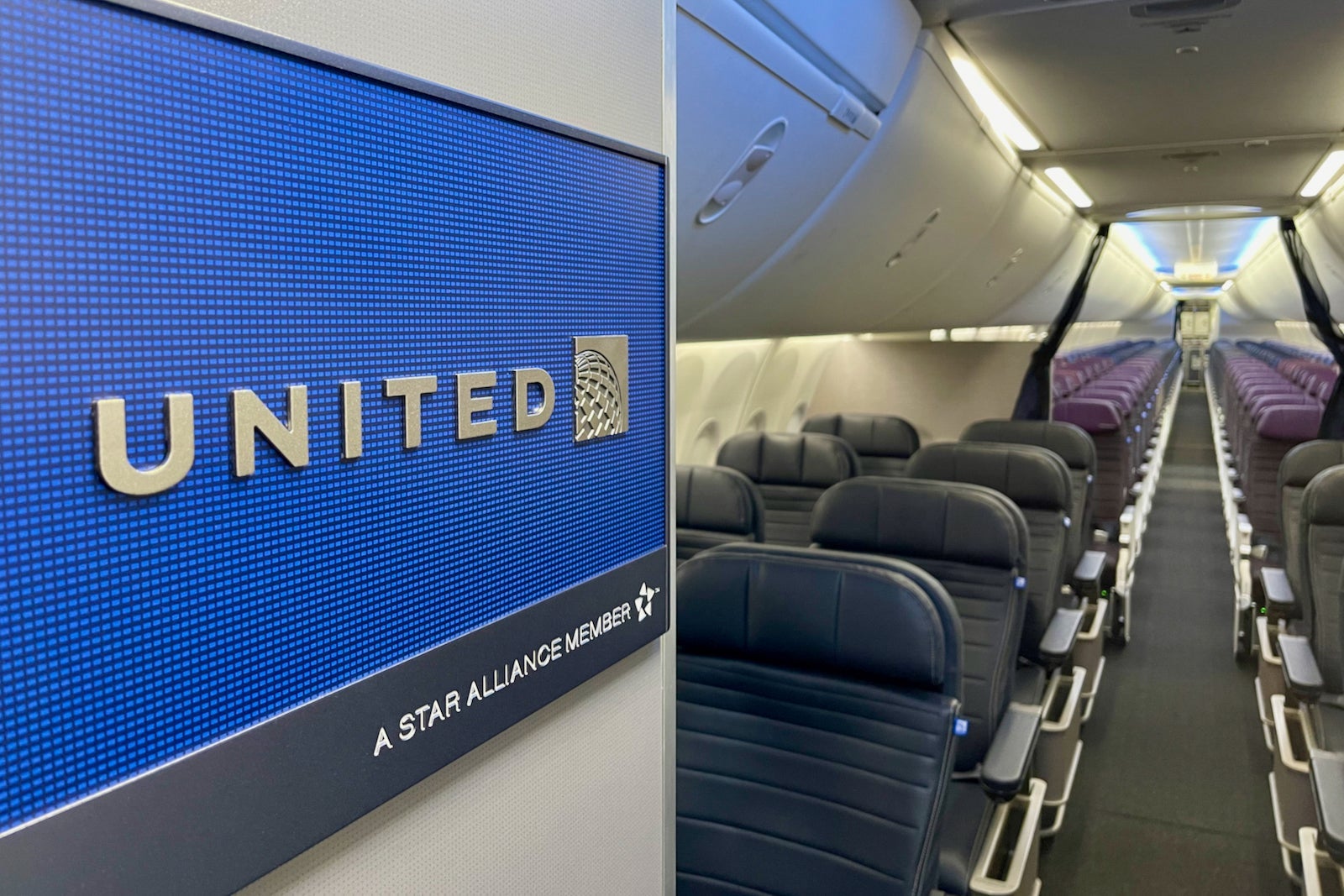 The ultimate guide to earning miles with the United MileagePlus Shopping portal
One of the best ways to earn airline miles is by leveraging shopping portals. These
One of the best ways to earn airline miles is by leveraging shopping portals. These portals let you earn miles on your everyday spending. All you have to do is click through the portal before you shop, and you're on your way to earning points from the comfort of your desk.
Most major airlines have their own shopping portal, but in this guide we'll take a closer look at United MileagePlus Shopping and how you can use it to earn United miles.
The basics of online shopping portals
Online shopping portals link many retailers, rewarding you for purchases you already make. MileagePlus Shopping currently partners with over 1,100 merchants, so chances are your favorite store participates.
Sign up for our daily newsletter
How many miles you earn is based on the merchant you shop with and how much you spend. For example, at the time of writing, Macy's offers 3 miles per dollar. If you purchase a new shirt for $25, you earn 75 miles toward your next trip.
Likewise, Abt offers 2 miles per dollar. So if you purchase a $1,000 laptop, that's 2,000 miles in your United account.
Sometimes you'll get even more miles per dollar. Take Teleflora, a premium flower delivery service, for example. Its current offer through the portal is 20 miles per dollar. If you make it a point to send flowers from Teleflora for birthdays, graduations or other special events, you could rack up some serious miles with this offer. Spending just $100 on flowers would yield 2,000 United miles, worth $24.20 per TPG's most recent valuations.
However, it's important to note that all retailers on the MileagePlus Shopping portal have their own restrictions on what purchases earn miles through the portal. Make sure to check these terms and conditions to ensure the items you are purchasing are eligible for the promotion. For example, Apple often restricts its newest devices from earning miles through shopping portals until a few months after launch.
Related: Flights, credit cards and more: How to earn miles with the United MileagePlus program
Getting started with MileagePlus Shopping
Ready to start earning miles? All you need is a United MileagePlus account.
Sign up for MileagePlus Shopping
MileagePlus Shopping is integrated with United's MileagePlus loyalty program, so there's no separate registration required for the portal. Just head to the MileagePlus Shopping website and click the "Sign in" button at the top of the page.
Then, sign in using your United credentials as you would on United.com. If you don't have a MileagePlus account, simply click "Join now" on the sign-in page.
Browse offers
Once logged in, you're greeted with thousands of offers from various retailers. You can search for your merchant of choice using the search bar at the top of the screen.
Once you find a retailer, click "Shop now" to be redirected to the merchant's website. Just note that if you exit the website you'll need to visit the MileagePlus portal again to reactivate mileage earnings.
You can use the MileagePlus Shopping button to make mileage-earning more seamless. Just install it on your Chrome browser and a pop-up will appear whenever you are on a website that participates in MileagePlus Shopping. Be sure to click the "Activate now" button before you check out.
Related: Download these 4 shopping portal buttons to amplify your earnings
Note that shopping portals sometimes offer spending-based bonuses. These are often based on your cumulative spending across all merchants by a certain date. For example, spend $100 in 30 days to earn 500 bonus miles. Keep an eye on our shopping portal promotions page to be alerted when a new promotion launches.
Related: How to get maximum value from the United MileagePlus program
Tips and reminders 
Although the process is fairly simple, it can take a few tries to use the portal seamlessly. Keep the following in mind:
If using the portal on a laptop or mobile device, make sure to click "Shop now," otherwise visiting the retailer's website directly will result in a missed opportunity for miles.
When using the Google Chrome plug-in, be sure to activate any bonus offer when alerted by the pop-up to earn United miles.
Only one shopping portal can be used at a time. For example, you cannot earn miles with MileagePlus Shopping and AAdvantage eShopping at the same time. Doing so will activate one portal while deactivating the other.
Promo codes found on websites outside of the MileagePlus portal may make your purchase ineligible for miles.
Browsing in "incognito mode" or "private browsing" won't allow for purchases to be tracked because cookies are disabled. Additionally, incognito mode on Google Chrome doesn't display extensions such as the shopping button.
Be sure to pay with a rewards-earning credit card, too. The awards you earn through the MileagePlus Shopping portal are earned in addition to any miles you earn with a credit card.
Related: The best credit cards for United Airlines flyers
Bottom line 
Using the MileagePlus Shopping portal is an effortless way to rack up United miles when shopping online. When using the shopping portal's offers coupled with bonus-earning offers and the right credit card, you can quickly rack up enough miles for your next redemption.