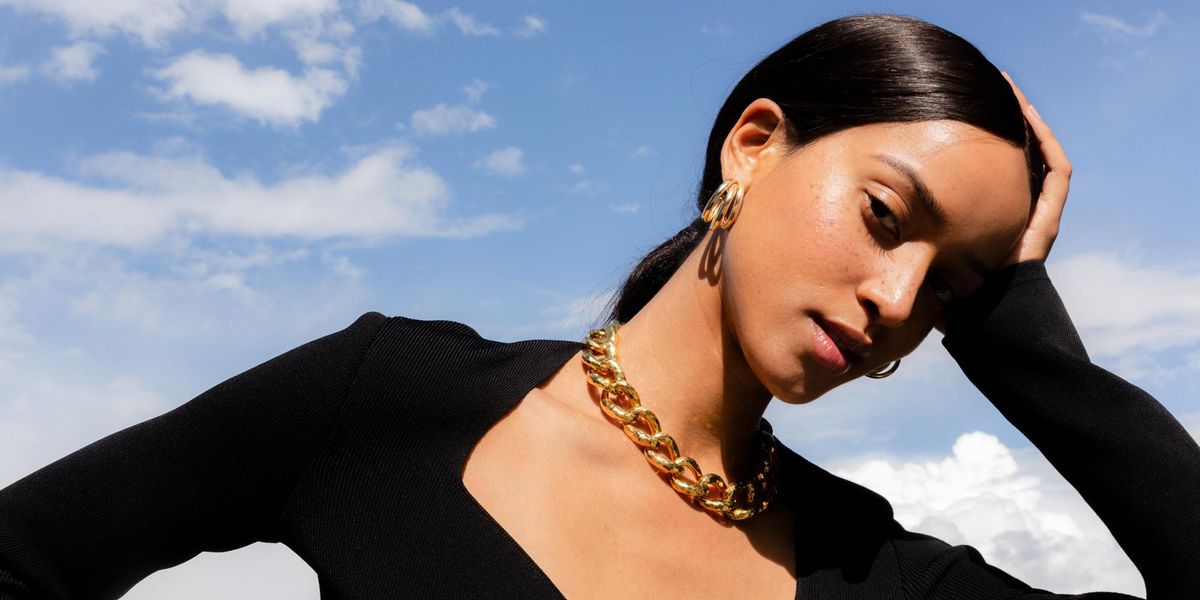 The Resale Boom's Effect on Shopping Trends
Y2K Y2K Y2K. Though they were barely alive (if even) during the iconic era, the
Y2K Y2K Y2K. Though they were barely alive (if even) during the iconic era, the early 2000s have birthed some of Gen Z's favorite trends. Social media flaunts throwback images of Paris Hilton and Mischa Barton in low-rise jeans and lace camisoles. The runways champion similar sartorial mentalities from brands like Blumarine and Miu Miu. Prada even reissued its iconic nylon shoulder bag. So if you want to partake in the aesthetic movement, your options are to wait for collections to move from the runways to the stores (could take months), settle for a watered-down version from a fast-fashion label, or go directly to the source and buy vintage items directly from the era at a (hopefully) reduced price. Seems like a no-brainer, right?
The current booming resale economy is directly affecting the way we consume trends, granting us immediate access minus some of the guilt. Noelle Sciacca, women's editorial lead at The RealReal, sees the immediate effect of runway trends in consumer purchase habits. "For example, when Gucci reissued the Jackie bag in fall 2020, we saw almost immediately people coming to our site to buy vintage Gucci Jackie bags," she explains. This quick access leads to a higher turnover rate for trends, inducing more "micro trends," as Sciacca's team at The RealReal calls them, and fewer all-consuming, fad-like trends—or a different way of approaching the conversation around the death of trends.
Photo: Courtesy of ThredUp
In an ironic replacement, resale, in some ways, serves the same needs that fast fashion does. "ThredUP's 2021 Resale Report revealed that nearly two in five thrifters say they are replacing fast-fashion purchases with secondhand clothing, and secondhand is expected to be two times bigger than fast fashion by 2030," says ThredUP spokesperson Sam Blumenthal. "Thrift offers a lot of the same things that are appealing about fast fashion, like constant new arrivals at low prices. The difference is that thrift offers all the fun, freshness, and value that consumers crave, without the waste."
With resale, sellers take the position of creative directors, curating rather than designing "collections" as they see fit—versus when the next season calls for it. "I tend to walk the line between trendy and unique," says Depop seller Aspen Raney, founder of shop Kuration Collective. "If something really catches my eye, I'll take a chance on it even if it's not the most trendy piece. On the other side of that, I won't pick up a piece just because it's trendy. My shop has its own unique style, and curating cohesive collections is my main priority." Unlike fast fashion, this transaction carries a much more personal touch.
In a more democratic sense, this seasonless idea makes sense for a more diverse audience. "While I do tend to source items that are in season," further explains Raney, "my customers come from all over the world and live in different climates." A statement reflective of shoppers anywhere these days. "So I do my best to always have a wide selection of offerings."
Photo: Courtesy of The RealReal
Shopping on platforms like The RealReal or Depop, you can buy into any trend at any time; however, the idea that your dollar goes farther can sometimes push consumers to shy away from the overconsumption of trends. "Resale delivers incredible value on their favorite brands while supporting a more conscious way to shop," notes Blumenthal. "Items that are made to stand the test of time, like quality denim and leather handbags, are typically great to buy secondhand."
Sciacca acknowledges this idea and accredits it to the pandemic-induced shopping mindset, but also notes that younger audiences aren't approaching the idea of timelessness in the same way. "Particularly among Gen Z, they are purchasing high-value items, but it's definitely leaning towards more statement styles," she explains. "So rather than your classic investment pieces like a Burberry trench, they're selecting a Vivienne Westwood bustier top, a Jean Paul Gaultier printed sheer top, or pieces from Maison Margiela—those ones that make more of a statement." As it's all pre-owned, a twentysomething can actually afford an early-aughts Marc Jacobs minidress. And as it's cheaper to shop off-trend, Sciacca even sees trends emerge from their vintage offerings instead of using those pieces to emulate a current trend, flipping the typical trajectory on its head.
These purchases are more about connection in lieu of trend adherence. "According to ThredUP's 2021 Resale Report, one in four consumers say they care less about wearing the latest trends than before the pandemic," argues Blumenthal. "We've seen that Gen Z in particular wants to wear clothes that express their values, like sustainability and individuality." In this era where personal style is the ultimate goal and being called trendy likens more to an insult than a compliment, resale provides a less season-centric, singular-trend-driven idea of shopping.
"In today's world, trends move faster than they ever have. I think a lot of them are a reflection of how huge thrifting and reselling has become," adds Raney. "Resale has impacted my personal style in a major way."
Kate Spade New York
window.REBELMOUSE_ACTIVE_TASKS_QUEUE.push(function(){
window.REBELMOUSE_STDLIB.loadExternalScript("https://htlbid.com/v3/coveteur.com/htlbid.js", function() {
});
});
window.REBELMOUSE_ACTIVE_TASKS_QUEUE.push(function(){
!function(f,b,e,v,n,t,s){if(f.fbq)return;n=f.fbq=function(){n.callMethod?n.callMethod.apply(n,arguments):n.queue.push(arguments)};if(!f._fbq)f._fbq=n;n.push=n;n.loaded=!0;n.version='2.0';n.queue=[];t=b.createElement(e);t.async=!0;t.src=v;s=b.getElementsByTagName(e)[0];s.parentNode.insertBefore(t,s)}(window, document,'script','https://connect.facebook.net/en_US/fbevents.js');fbq('init', '1248680838922690');fbq('track', 'PageView');
});
window.REBELMOUSE_ACTIVE_TASKS_QUEUE.push(function(){
window.REBELMOUSE_STDLIB.onElementInViewport({ threshold: 400, selector: "video", oneTime: true, onIntersect: function(entry){ var element = entry.target; element.setAttribute("allow","autoplay"); element.loop = true; element.muted = true; element.autoplay = true; element.setAttribute("playsinline","true"); //element.controls = false; element.play(); } });
});