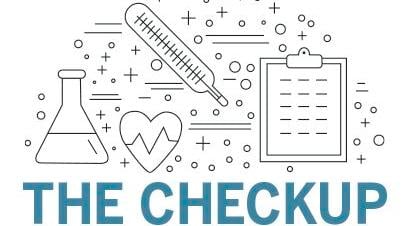 The Checkup for Feb. 3: Shopping for vaccine appointment? It pays to keep clicking | Local News
COVIDACTNOW.ORG VACCINE APPOINTMENT STRATEGIES: It pays to pay attention. Berkshire volunteer coordinators added more than
VACCINE APPOINTMENT STRATEGIES: It pays to pay attention. Berkshire volunteer coordinators added more than 100 additional vaccination slots in North Adams on Wednesday afternoon – and announced that registration would open at 9 a.m. Thursday for an additional Pittsfield clinic (scheduled for Saturday).
With this daily feature, The Eagle runs down breaking local developments in the coronavirus crisis.
If you're on the hunt for an appointment, check getvaccinatedberkshires.org regularly and look for updates at the very top of the page. You can also go directly to maimmunizations.org.
The same applies to pharmacies. Gov. Charlie Baker has said that Walgreens and CVS statewide are updating their appointments daily and other pharmacies have been adding slots. Private pharmacies are offering just a small fraction of the shots available at big public clinics, but you may be able to snag an appointment at one of them if you keep checking back.
Walgreens and CVS are posting new appointments daily. About 15,500 slots per week will be available statewide, plus another 4,000 at Big Y, Price Chopper and other outlets that were added more recently. That means that people authorized to receive shots should consider checking pharmacy websites frequently. But again, due to the small number of doses channeled to these businesses, a relatively small number of appointments will be available in the Berkshires.
As of now, 654,104 doses of vaccine have been administered statewide and more than 1 million have been shipped.
BY THE NUMBERS: Berkshire County saw two new COVID-19 deaths as of Wednesday, for a new total of 222 deaths, with the confirmed case count up 18 to 4,569, the state Department of Public Health said. A week ago, the death total was 204 and the case total was 4,394. A month ago, the death total was 144 and the case total was 3,020.
The DPH said 53 new deaths were reported in Massachusetts, pushing the statewide total to 14,415. Confirmed cases rose 2,186 to 504,564.
NUMBER OF ACTIVE CASES: 64,431 statewide (down from 80,909 a week ago); 936 in Pittsfield (down from 960 on Monday); 444 Pittsfield households are in quarantine, three fewer than Monday.
A CALL FOR VACCINATION EQUITY: In a letter Monday to Gov. Charlie Baker, a pile of lawmakers, including state Sen. Adam Hinds, D-Pittsfield, pleaded for a greater supply of vaccines for residents of Hampshire and Franklin counties. They noted in their "urgent request" that Hampshire County is second from last on the list of counties that have received vaccines, as a percentage of their populations.
Together, the lawmakers noted, they represent 231,000 constituents who, the letter suggests, aren't getting a fair shake on the COVID-19 vaccine rollout. Hinds, whose 52-community Senate district includes constituents in all of the four western counties, posted the letter to his Facebook page.
And in an 8-minute video, Hinds briefed viewers on complications of the state's vaccination program.
COVID-19 INFOLINE: The city of Pittsfield is providing access by phone to regular updates about access to the novel coronavirus vaccine in the city and in Berkshire County. A recorded message is posted at 413-449-5575.
WESTERN MASS. PICTURE: The case totals (and death counts) in neighboring counties: Franklin, up 5 to 1,797 (98); Hampshire, up 31 to 5,791 (up 2 to 236); Hampden, up 91 to 37,731 (up 3 to 1,210).
HOSPITAL CHECK: Berkshire Medical Center reported caring for 26 COVID-19 patients on Wednesday, down from 28 a week ago and 49 a month ago. Statewide, 1,635 people are hospitalized. Hospitalizations statewide have been trending down. Of those hospitalized, 335 are in ICU and 203 are on ventilators.
WIDER WORLD OF COVID: Global cases top 104,248,610, with 2,262,923 deaths, according to data provided by Johns Hopkins University. The U.S. has seen at least 26,533,999 cases and 450,088 deaths.
NATIONAL PICTURE: New COVID-19 cases and hospitalizations are on "a consistent downward trajectory" nationally. Cases have returned to pre-Thanksgiving and holiday season levels, the State House News Service reports. But mutations of the coronavirus and resistance to measures like mask-wearing threaten those trends, the head of the U.S. Centers for Disease Control said Wednesday. "COVID-19 cases have declined steadily since hitting a peak on Jan. 8, dropping 13.4 percent to an average of nearly 144,000 cases per day from January 26 to February 1," Dr. Rochelle Walensky said.
New hospital admissions have fallen since a high Jan. 5. They are down 4.1 percent to an average of about 11,400 admissions per day from Jan. 25 to Jan. 31. "While deaths have continued to increase, the pace appears to be slowing," Walensky said. Massachusetts has seen similar trends.
LEADING INDICATORS: The DPH provides the following statistics as indicators in the fight against coronavirus infection. Wednesday's figures:
– Seven-day average of new confirmed cases: 1,945. That is down from the recent high of 6,239 on Jan. 8.
– Seven-day weighted average of positive test rate: 3.3. That is down from the recent high of 8.7 on Jan. 1.
– Seven-day average of number of COVID-19 patients in hospitals: 1,745. That is down from the recent high of 2.336 on Jan. 9.
– Seven-day average of COVID-19 deaths: 49. That is down from the recent high of 74 on Jan. 11 and 50 on Monday.
INFORMATION ON TESTING: "Stop the Spread" testing sites are open at three Berkshire Health Systems locations. Tests will be conducted for any reason, with the state picking up the cost. To schedule a test, call the toll-free hotline, 855-262-5465, from 8 a.m. to 4:30 p.m. daily.
Locations are: Pittsfield, 505 East St., St Luke's Square, adjacent to BHS Urgent Care Center; North Adams, 98 Church St., next to the city library; Great Barrington: 475 Main St.
Tests can also be obtained through CVS by filling out a form online.
LINKS TO RECENT CHECKUP COLUMNS: Sunday. Monday. Tuesday. 
To contribute news to The Checkup, please email [email protected] or call 413-588-8341.