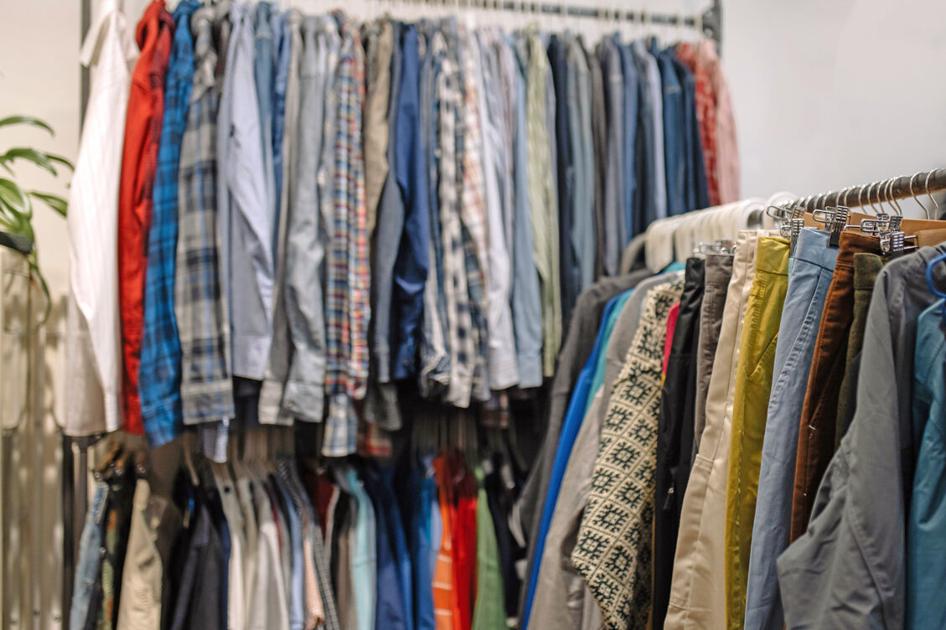 Spring fashion is a little bit of everything | Queenswide
The Covid-19 pandemic has influenced a lot in our daily lives over the past year:
The Covid-19 pandemic has influenced a lot in our daily lives over the past year: the way we interact with others, the way we work and even the way we dress.
Fashion trends have completed a full pendulum swing in the year we've been locked up and shuttered up. Muted colors and minimalistic patterns were trendy in the days before we were boarded up inside our homes, but now bright neons, flashy jewelry and commanding graphics are in style.
"Color and fashion have a lot to do with how we feel," said Anna McFillin, a journalism and fashion studies student at St. John's University. "We have overcome something pivotal in our lives and we're ready to step out this summer. Everyone with a vaccine is ready to put on their own fashion show. Quarantine has been a time to experiment with their styles."
The theme for springtime fashion this year is hard to pin down, and could only be described as abundant. Clothing trends are sprouting in many forms this year and bursting out the gate, much like the way people are finally bursting out of their homes.
Despite the stylish madness, McFillin did notice that most of the trendy outfits she's come across this season have pulled inspiration from the decades that preceded this one — perhaps the 2020s were off to such a terrible start that people want to transplant themselves back in time to the eras before Covid-19 ever existed.
"That's what's really cool about fashion — it always comes back around," she said, adding that clothing has the ability to carry nostalgia in its folds. "People are clinging onto the good things, especially after what we've been through. [They want] something light and joyful."
That means you might be seeing some '80s-style shoulder pads, aviator sunglasses, oversized blazers and matching sets. The '90s are also very in, and so are their tiny rectangle-framed sunglasses, baby tees and miniskirts.
Though not as far back in memory, the aughts are back in a big way. Low-rise and flared jeans, triangle tops, sparkly hair extensions and kitten heels are just some of the Y2K looks to make it back in 2021.
Though this year pulls inspiration from decades past, it is not merely a replication of previous trends, McFillin said. It's a conglomeration of what made old trends great.
"Fringe and vintage denim have been around forever, but it's how people are making their spin on it now — pairing it with slip dresses," she said as one example.
Giving new life to average fabrics is gaining popularity, McFillin added. Using scarfs as halter tops and tank tops as skirts are two of the many ways individuals are flaunting their creativity this spring, and are a symptom of the increasingly popular thrifting craze.
Sustainability is at the forefront of many people's minds these days, especially today's youth. Even in a time when fast fashion is available at our fingertips, many are turning toward looking to repurpose old clothing and reduce their carbon footprint.
"The pandemic has put the world on a tilt. The sustainability issue across the board was happening but at a low burner. The pandemic made people think about the way they live their lives and the services they use," said Dr. Andrea Licari, the director of The Fashion Institute at St. John's The Collins College of Professional Studies.
Licari, who bought her first Chanel suit from a consignment store in the 1980s, said that the "upcycling" trend is a marriage between a universal love for vintage and for a growing environmental consciousness.
"There is so much fast fashion that is in the spoils of the Earth that is weighing us down from an environmental perspective," Licari said. "It speaks to you, there's something authentic about it."
Many larger fashion corporations have recognized the demand for ethically sourced materials and have implemented a collection policy that recycles old clothes — chains like Zara, Uniqlo and H&M have programs that either turn old garments into new ones or donate them to those in need.
Clothing items themselves need to be crafted more ethically, Licari said, and designers need to be well-versed in providing quality content. After years of advocating, she and her colleagues successfully introduced a a minor in Sustainability within the Collins College of Professional Studies, which also offers a bachelors in fashion studies not just a minor in Sustainability. The curriculum studies the ways in which fashion can be produced while safeguarding resources, reducing waste and recycling fabric.
In a way, sustainability has become a trend of its own, but Licari thinks it's one that's here to stay.
"If you're being conscious and buying products consciously and it makes you feel good, is feeling good a temporary feeling that you want? If people are doing the right thing, is that trendy?" she said, emphasizing that trends center on how they make us feel. "It's how genuine the feeling is when you buy something."
Nick Reyes, the store manager of Bode in Manhattan, agreed that trends follow what makes people feel good. While experimentation has played a big role in styles this spring, he's also seen a rise in brand T-shirts from local eateries, gas stations and other mom-and-pops.
"It's about the idea of repping New York in a certain way," said Reyes, a Queens College graduate. "It's about wearing something that — on a microlevel — revels where I'm from. Why would I not want to rep it?"
In addition to revealing parts of who we are, Reyes said the phenomenon could also be related to the growing support for small businesses that struggled tremendously during the pandemic. A T-shirt not only provides a few dollars to a business in need, but also serves as a form of free advertising.
What surprised Reyes the most about this year's spring trends is the evolvement of men's fashion. Though not new to the world, crop tops, jewelry and makeup have been more popular for men this year, including for Reyes himself.
"I've been wearing rings recently. Before I would never do that," he said. "Guys are getting out of traditional menswear into more feminine, which was normally what men wouldn't be wearing … it shows a lot of men are stepping out of their comfort zone."
Reyes said Harry Styles and other pop culture icons are to thank for the progress in men's fashion. Styles gained plenty of media attention over the past year for wearing dresses and feather boas, which gained some condemnation, but mostly applause.
The overall trend for spring 2021, Reyes said, could be simply defined as a little bit of everything.