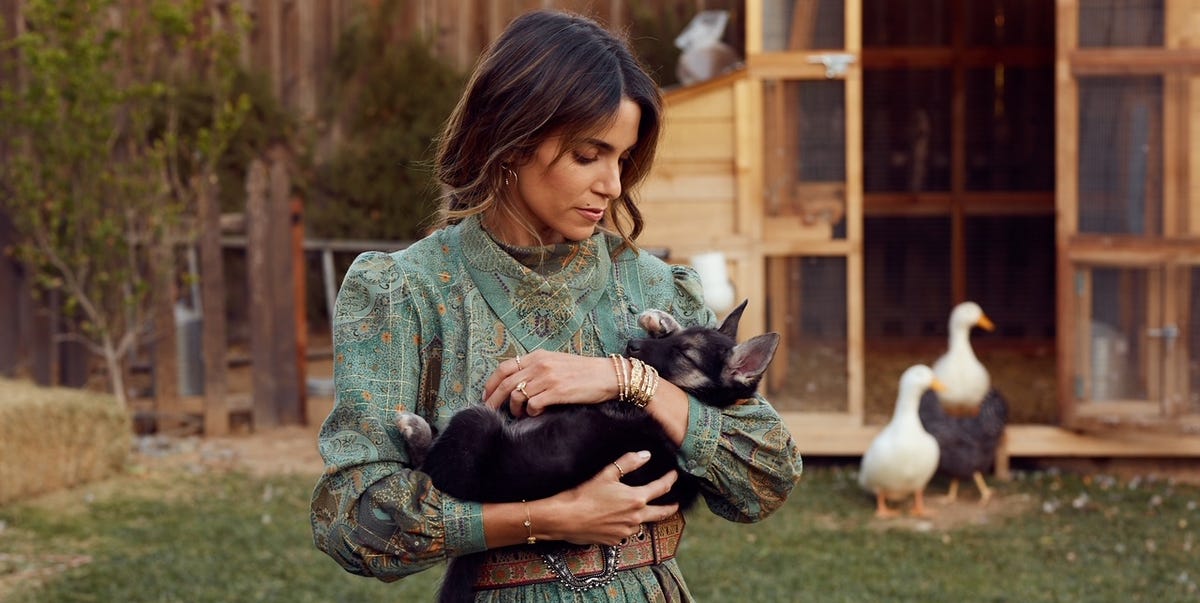 Nikki Reed Makes Sustainable Fine Jewelry from Recovered Gold
Actress Nikki Reed is best known for her roles as dark, moody characters, from her
Actress Nikki Reed is best known for her roles as dark, moody characters, from her debut as Evie Zamora in Thirteen to Rosalie Hale in The Twilight Saga, but in real life she is trying to make the world a little brighter through her brand Bayou With Love. "I was pregnant and I couldn't keep my body or mind still," Reed says. "So I was investigating where things came from and how they were made. Bayou with Love was born out of this genuine search for products I couldn't find in the marketplace." Her online shop stocks fine jewelry made from recycled or recovered 14k gold, alongside natural beauty products and sustainably made loungewear and home decor.
Reed had become increasingly vocal about sustainability as she built her brand, so the computer giant Dell approached her for a collaboration. "Dell had this gold extracted from the motherboards of old computers and wanted to see if we could become partners. After one meeting we knew exactly what we were doing." She began designing jewelry using this recovered gold, drawing inspiration from her time spent out in nature with her baby.
Within a year the jewelry had won the audience award at the Consumer Electronics Show (CES) and she has been expanding her offerings ever since, incorporating sustainable lab-grown diamonds and ethically mined gems. Her most recent launch, the "Inner Artist" collection, includes charms that can slide onto bracelets, necklaces, and even earrings, to make each piece feel different.
The pieces have an organic, natural quality, referencing water, wind, and even mushrooms, but they are pared down to simple shapes meant to be worn effortlessly. "I know it sounds a little funny coming from someone who makes things," she says, "but I truly believe less is more. I want one thing to be able to do 10 things and for us to treasure what we have."
This content is created and maintained by a third party, and imported onto this page to help users provide their email addresses. You may be able to find more information about this and similar content at piano.io