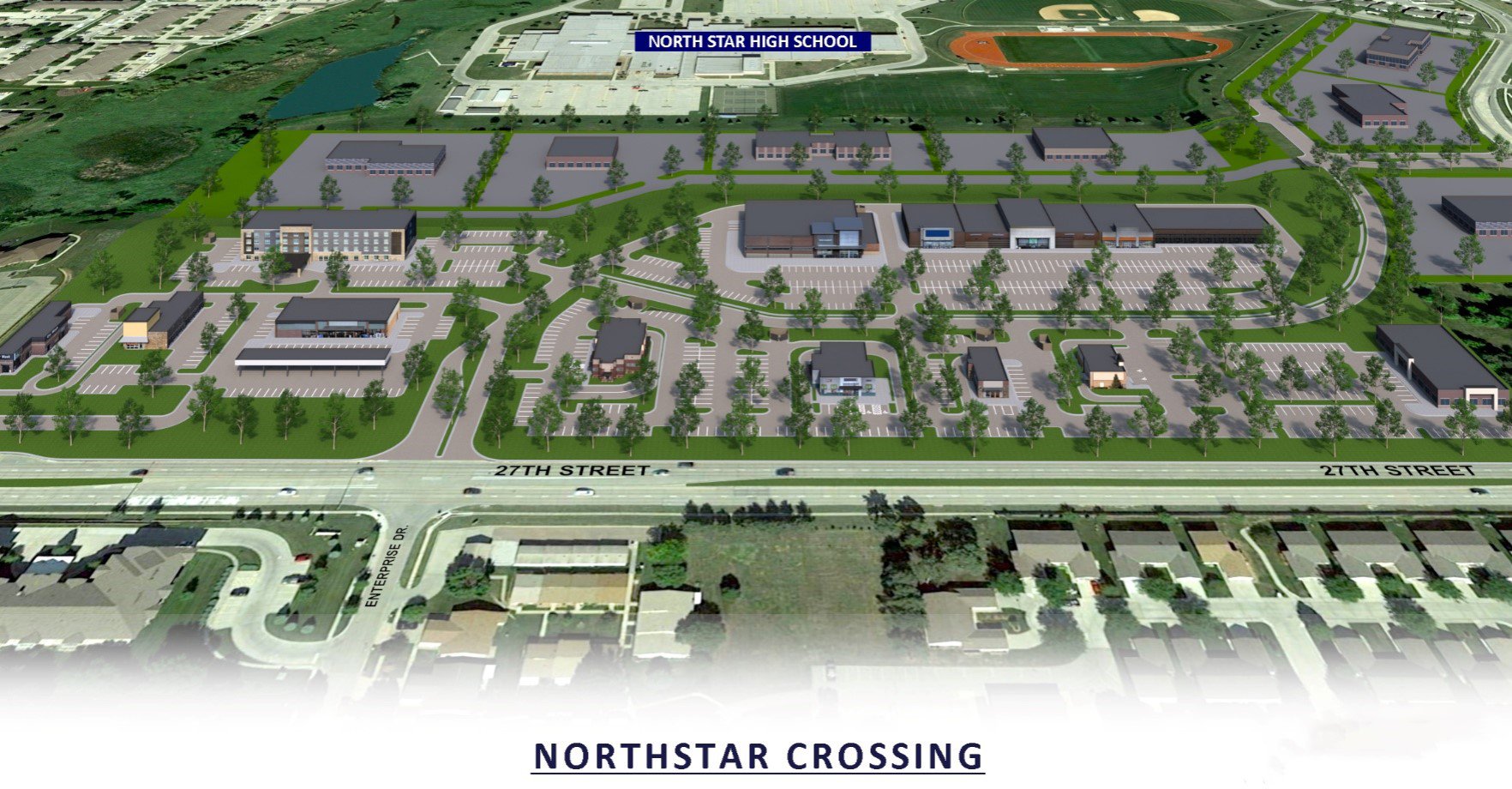 New shopping center coming to north Lincoln in 2022
The new development will be near north 27th and Folkways Boulevard, just a block away
The new development will be near north 27th and Folkways Boulevard, just a block away from the Lincoln Crossing development.
LINCOLN, Neb. (KLKN) – Coming soon to a vacant, 50-acres plot of land in north Lincoln is a large new shopping center, placed right behind North Star high school. The new development will be called North Star Crossing.
"It'll be a retail development with restaurants, service-oriented retailers, we anticipate a grocery and some other junior box retail," says Ben Meier, the Vice President of Lerner Company, who is creating the new development.
The company, based out of omaha, says construction on the 500,000 square foot development is expected to start as soon as the weather warms up, with the first tenants opening in early to mid-2022.
The plot of land has been vacant for several years. In the past, different projects were planned on the land but never worked out, in part because of the economic downturn in 2008.
"Primarily, it'll be groups that are already in Lincoln, and so just the need to locate on the north side because their south or central store is doing so well, we think there will be a couple new to market deals that we do, we're not at a point yet where we can say in terms of who's coming," Meier says.
Residents who live near the plot of land say they fully support the development.
"We're excited about it," says Dan Rempe, who lives along north 27th across from the soon-to-be developed land. "We're looking forward to more shopping areas and bringing more people to the area. We need more stuff up here, it seems like everything goes south and east. We're excited to have more restaurants, shopping, and hopefully a movie theatre."
"I think it'll be a good idea, we have the one at 27th and Superior, I think it's kinda gone down hill a little bit, they can't seem to keep tenants in there. So I think this one will be great," says another neighbor, Gary Taylor.
Lerner Company is also responsible for building the shopping center Lincoln Crossing at north 27th and Superior streets, just a block away from where North Star Crossing will be.
"In 2020, the number one traffic shopping center in all of Nebraska was Lincoln Crossing, so we're pretty excited about what north Lincoln is doing and the super regionality that it plays for the community and those that surround it in relation to I-80," Meier says.
The company projects that once it's constructed, the center is projected to bring more than 1,000 to 1,200 new jobs and 100 million dollars in additional property tax valuations.