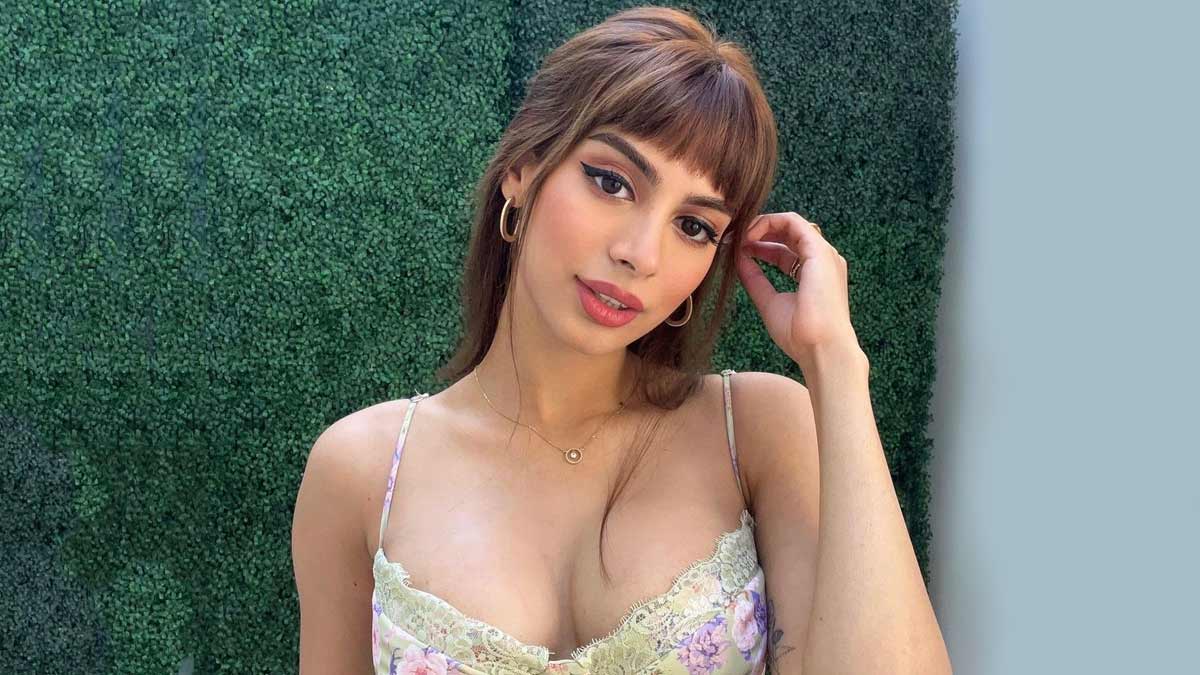 Messy Wob To Bangs: 6 Latest Hairstyle Trends Women Must Try | Latest Hairstyle Trends Women Must Try
Bored of your old haircut? Then you must try these new trending hairstyles this year.
Bored of your old haircut? Then you must try these new trending hairstyles this year.
 
Hair forms an essential part of your overarching appearance as well as personality. After all, hair is one of our most prized possessions and demands a lot of care and attention.
If you are style conscious and wish to stay updated with the latest hairstyles, we have the perfect mix of short, long, and medium hairdos for you. Read on to discover the hairstyles trending this season:
Messy Wob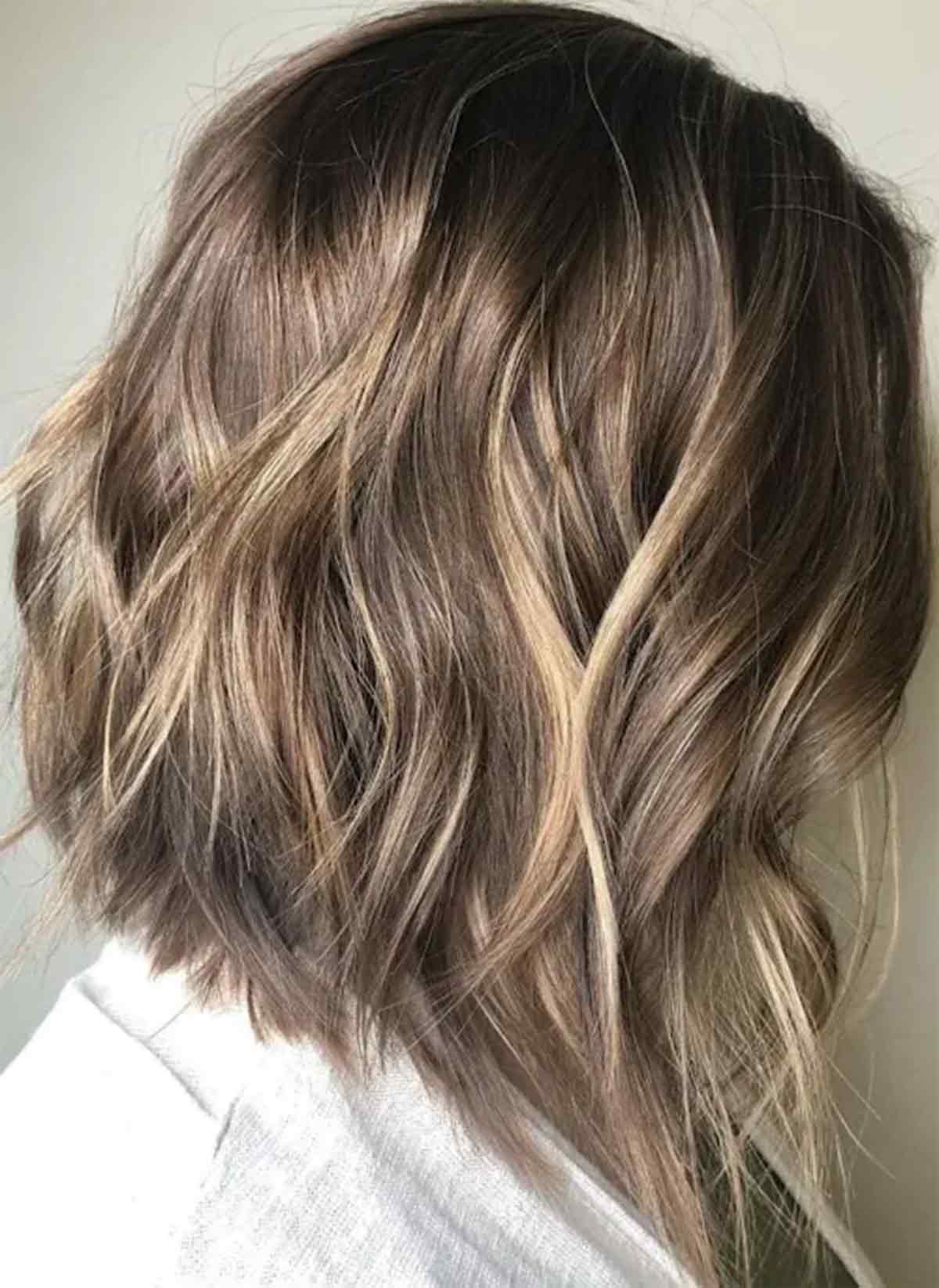 Image Courtesy: Short Bob Cuts
The Bob hairstyle for women is well-known, but its refashioned 'Wob' is a wavy bob that is one of the most popular hairstyles for women this season. It adds some flair and drama to your hair, giving you a messy yet fashionable look. You can make a bold statement with this cut, along with adding volume to your hair.
Multi-layered
Image Courtesy: Hadvisor
Long haircuts can get tedious to manage. Additionally, the options are limited. In such a scenario, the go-to option can be adding multiple layers to your tresses, giving it both volume and style. Your hair will appear healthy, thick and stylish at the same time. Getting your layers trimmed regularly is advised to maintain its shape and length.
Don't miss: 7 Ways To Get Rid Of Greasy Hair Naturally
Bangs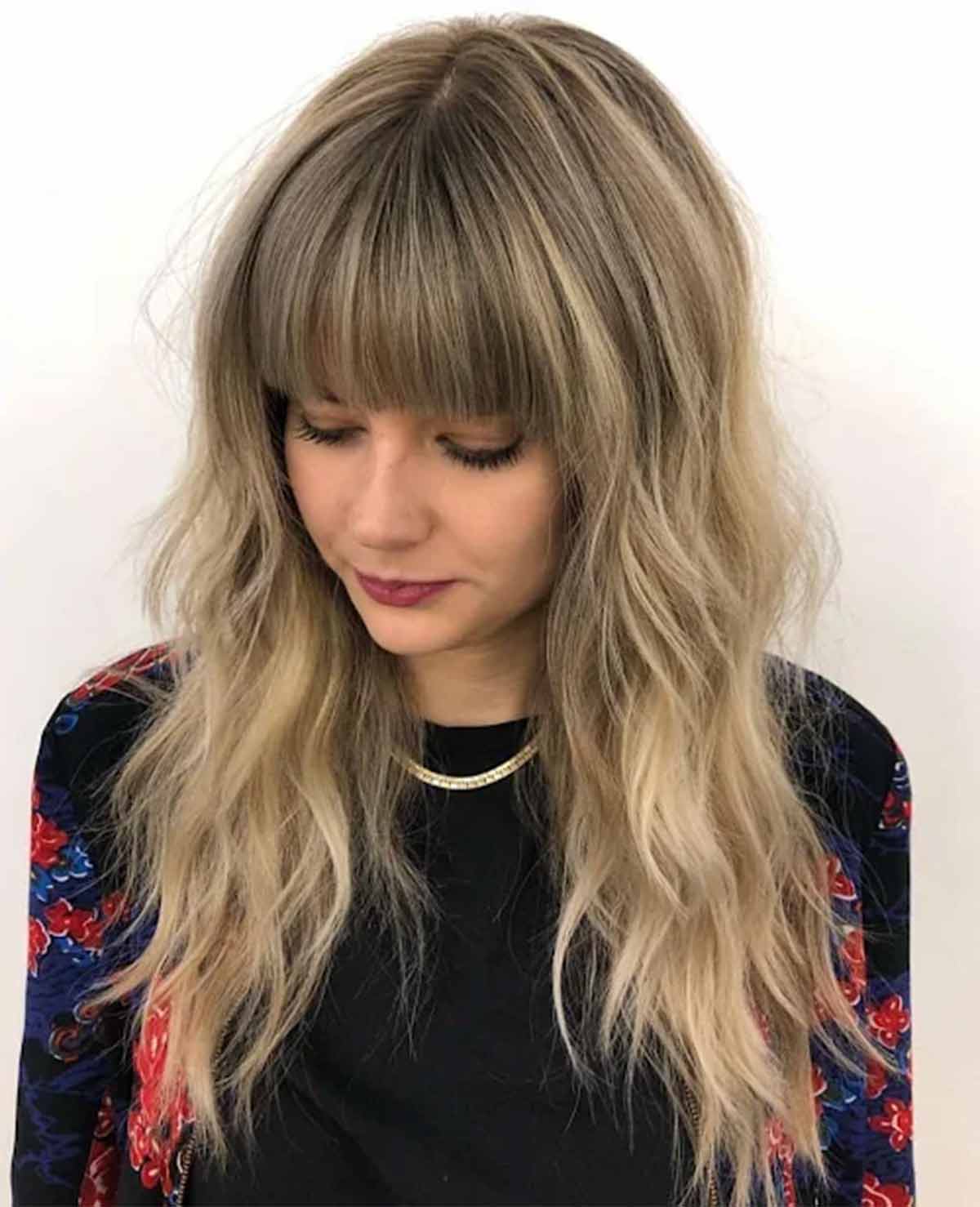 Image Courtesy: Hairstylery
Bangs can be teamed up with any sort of length and hairdo as it is just hair cut on your forehead. But there are different sorts of bangs such as side bangs, korean bangs, light bangs and so many more. They give you a cute girl-next-door look. Moreover, these days they are back in vogue with celebrities such as Khushi Kapoor styling them with designer outfits. However, bangs do not suit everybody as the length of one's forehead comes into question, so consider this before getting them cut.
Short Pixie with Undercut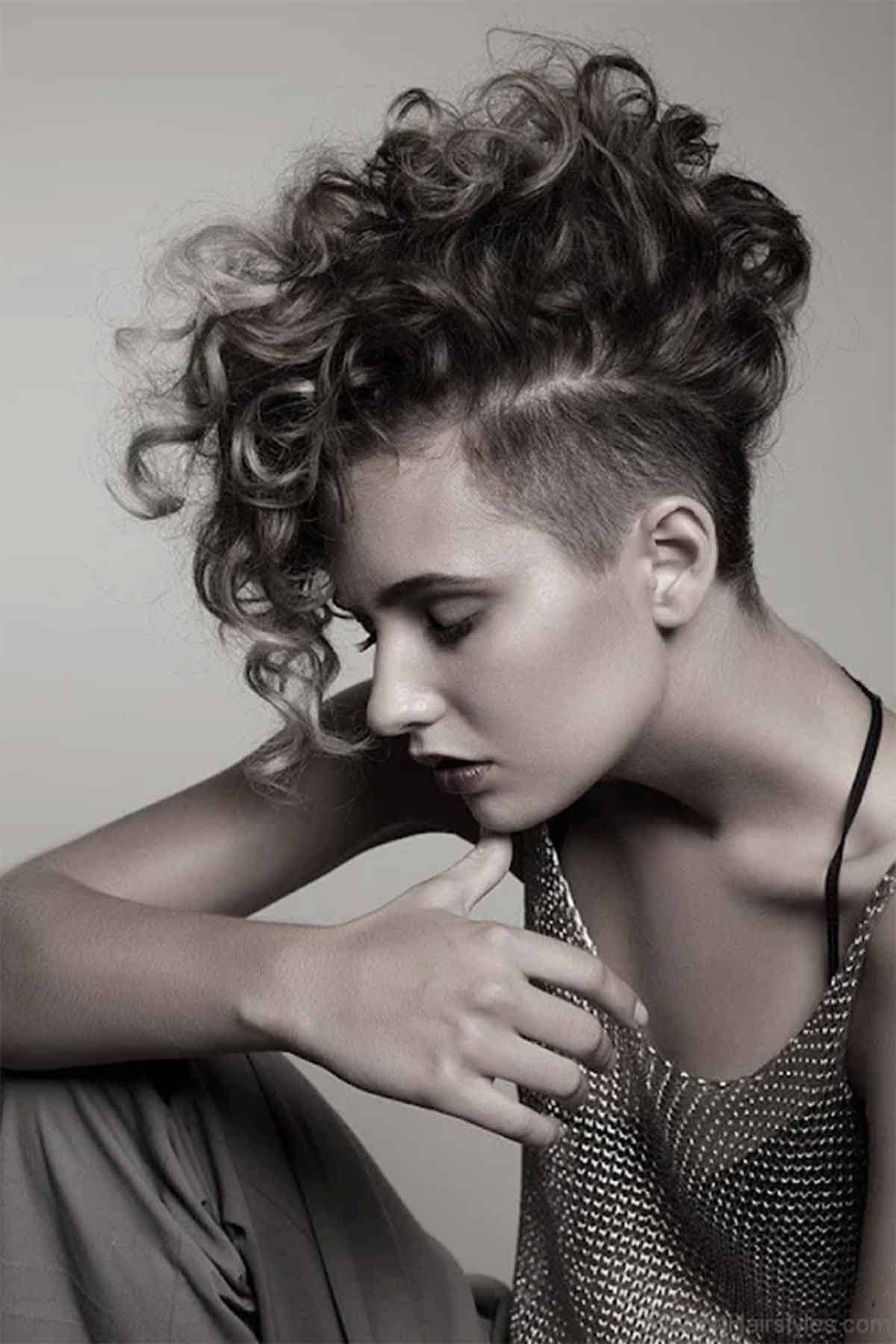 Image Courtesy: All Short Hairstyles
This one is for ladies who don't mind going down the unconventional route. If you have curls, an undercut will give you rockstar vibes and make you look edgy. Mixing that with a short pixie, is the perfect blend of boldness and style. However, it is completely fine if you don't want short hair. An undercut is still a good option for all hair lengths. You can also get cool undercut designs in various shapes.
Don't miss: 5 Ways To Take Care Of Your Coloured Hair
Textured Haircut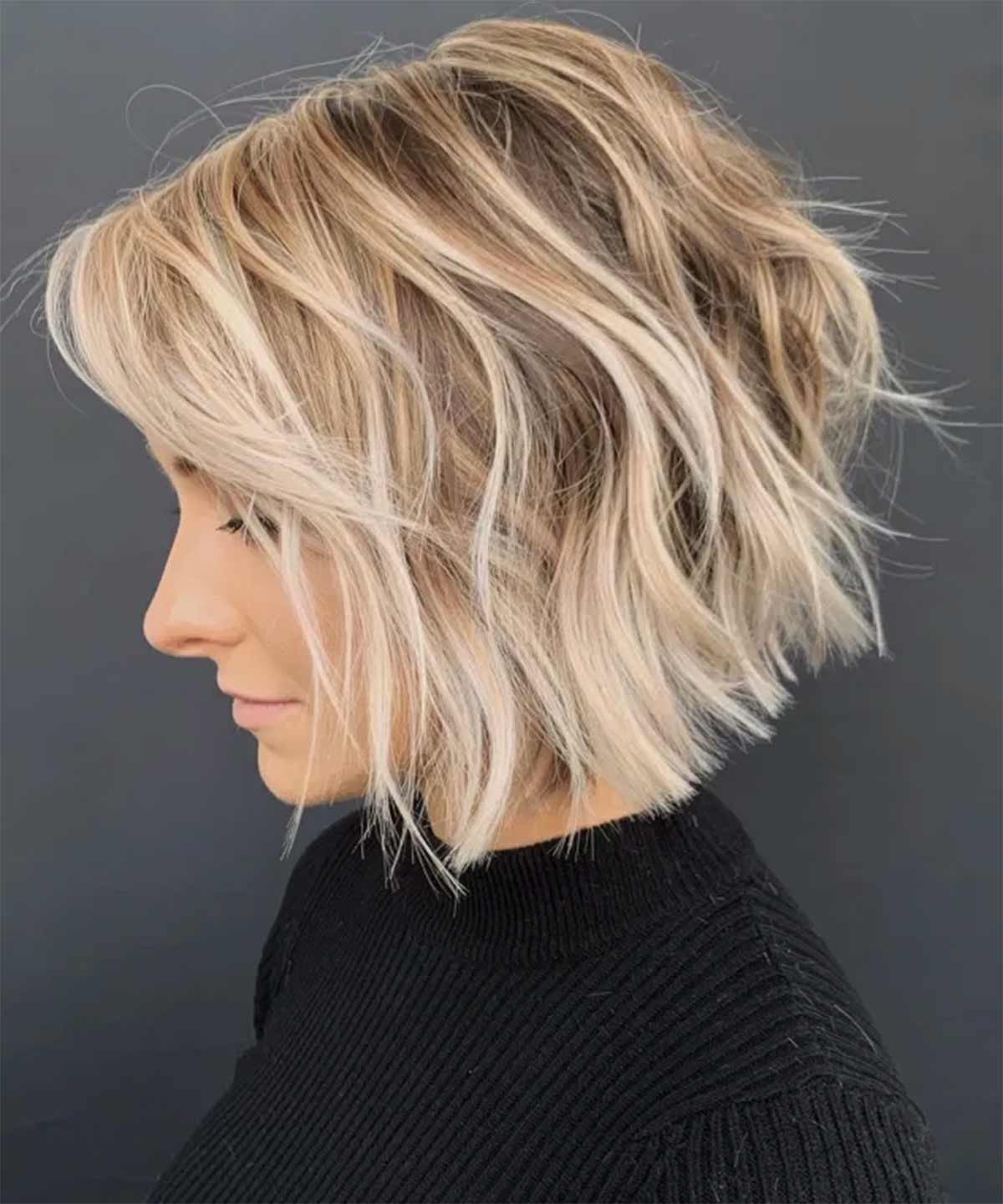 Image Courtesy: Hadviser
A great way to take advantage of short bob haircuts without high maintenance is to try a textured look. Making it messy and tousled, this is the quickest way to style a trendy bob. Scrunch it up and add some serum to make it look voluminous. Try some highlights to give it a juicy colour.
Two-Tier Inverted Bob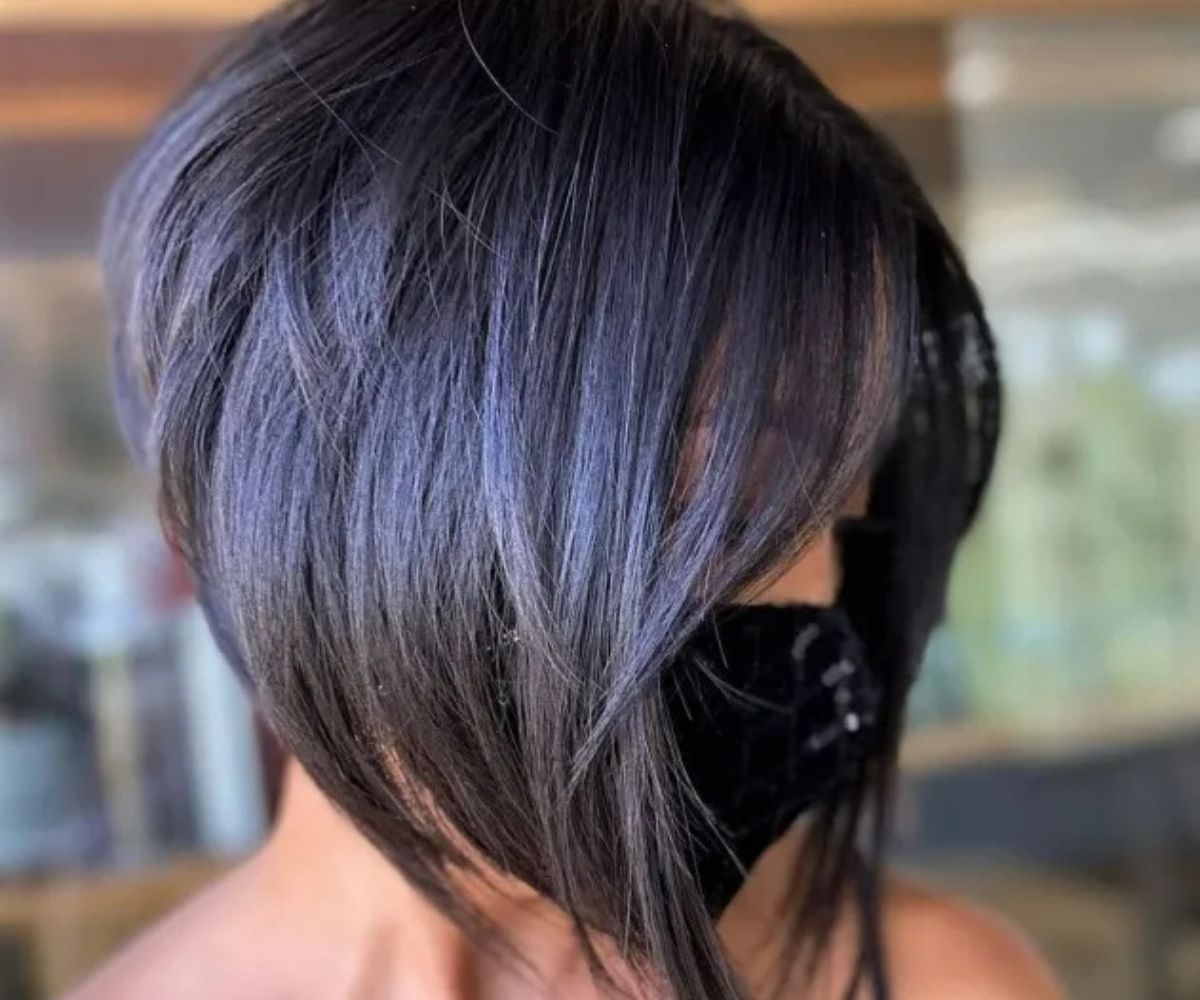 Image Courtesy: Hairbymichelee
This is a chic and sassy hairstyle for women this season. It is refreshing and glamorous at the same time. The hairdo is short in the back with elongated tresses in the front tapered at the edges.
Also Watch: 
Did you like this article ?