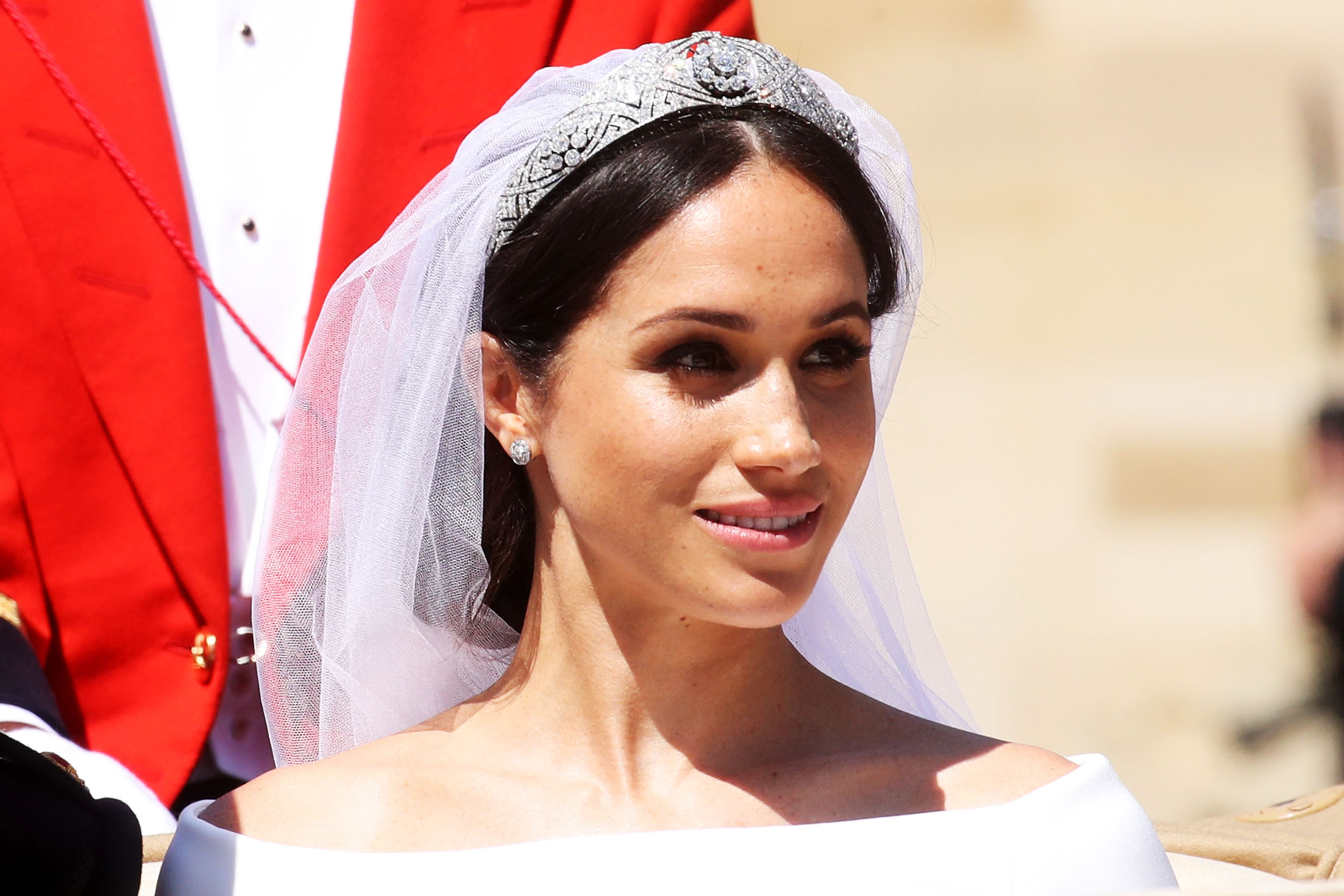 Meghan Markle's Sister Feared for Father After Pre-Wedding Heart Attack
Meghan Markle's sister, Samantha, "knew something was tragically wrong" when their father went off radar
Meghan Markle's sister, Samantha, "knew something was tragically wrong" when their father went off radar days before Meghan's royal wedding, her new memoir reveals.
Thomas Markle later announced he had hospitalized after a heart attack shortly before the wedding on May 19, 2018.
Samantha Markle was in the U.K. at the time and describes the period in her autobiography The Diary of Princess Pushy's Sister.
In it, she said she only heard back from her father on May 13, the day he was outed by a British newspaper for staging paparazzi photos for money.
"I was worried, because I had not heard from him for several hours through early evening, and I was speaking to him twice a day, prior to that," the book, published by Central Park South, reads.
"I called friends whom I knew spoke to him periodically, but who lived in another country, and no one could get a hold of him.
"I could feel my heart pounding, and I knew something was tragically wrong. I wanted to call the police in Mexico, or anybody just to have somebody track him down.
"I didn't hear from him until May 13, when he let me know that he was in a small charity hospital in Mexico after having a small heart attack, and all they could do there was stabilize him and his doctor had him go to Chula Vista Hospital in San Diego."
Thomas Markle has said he had two heart attacks, and in December 2018 provided the Mail on Sunday with medical records as evidence of his hospital treatment.
A court filing from Meghan's privacy and copyright lawsuit against the Mail on Sunday places the date of one of the heart attacks as May 14.
It reads: "On the same day, Mr Markle began to feel very ill with shortness of breath
and chest pains, he believes from the stress of the situation.
"Very late on Monday 14 May he went to the Chula Vista Hospital in California where he
was held in critical care for an hour, and later diagnosed with suspected congestive heart failure."
The Markle's May—a timeline
May 13: The Mail on Sunday runs CCTV images of Thomas Markle staging pictures with photographer Jeff Rayner
May 13: Samantha Markle says Thomas Markle notified her he was in hospital
May 14: The date court papers record Thomas Markle having a heart attack and going to hospital
May 15: Meghan texts her father asking him to call
May 16: Thomas Markle has surgery following his heart failure
May 16: Thomas Markle messages Meghan saying "I've done nothing to hurt you"
May 19: Meghan Markle marries Prince Harry at Windsor Castle
Meghan's own text messages to her father in the aftermath were revealed in a separate court filing.
On May 15, Meghan wrote: "I've been reaching out to you all weekend but you're not taking any of our calls or replying to any texts…
"Very concerned about your health and safety and have taken every measure to protect you but not sure what more we can do if you don't respond…
"Do you need help? Can we send the security team down again? I'm very sorry to hear you're in the hospital but need you to please get in touch with us…
"What hospital are you at?"
Meghan messaged again ten minutes later to say: "Harry and I made a decision earlier today and are dispatching the same security guys you turned away this weekend to be a presence on the ground to make sure you're safe… they will be there at your disposal as soon as you need them.
"Please please call as soon as you can.. all of this is incredibly concerning but your health is most important."
A text message from Thomas Markle to his daughter the following day read: "I've done
nothing to hurt you Meghan or anyone else I know nothing about 20 phone
calls I'm sorry my heart attack is there any inconvenience for you."
The book states: "He had a stent planted in his heart, and a filter to prevent clots from getting into it, but the stent procedure would allow him to be up and moving more quickly, and was a less invasive procedure than heart surgery many years ago, when open-heart surgery was performed.
"I wanted to get out there, but at the time I had no way of getting out there and wheelchair accessibility would be a problem on short notice."
Since the wedding, on May 19, 2018, Meghan and her father have reportedly not been in contact except for one letter she sent him that August and another he sent back in reply.
The Mail on Sunday published extracts of both in February 2019 and Meghan sued for breach of privacy and copyright.