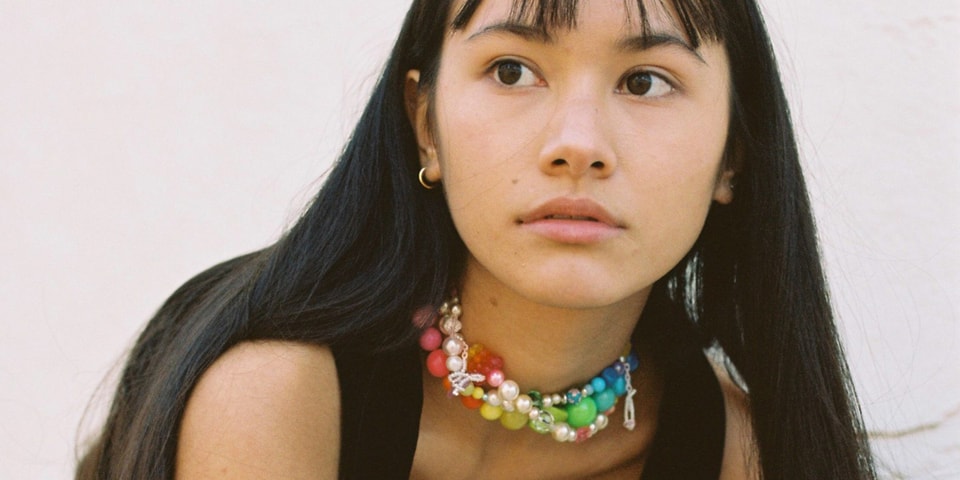 Meet Mateu-lo, Emerging Sustainable Jewelry Brand
Mateo Gargallo makes jewelry for the childlike wonder in everyone. The Barcelona-based designer, who hails from
Mateo Gargallo makes jewelry for the childlike wonder in everyone. The Barcelona-based designer, who hails from the coastal province of Castellón, crafts joy-sparking necklaces out of whimsical charms and strands of beads twisted into delicate flowers, creations that capture an energetic, youthful naiveté. They're accessories that are undeniably and unpretentiously cute.
Gargallo launched his brand, Mateu-lo, as a way to unite his various creative projects (he also designs clothing) under a single umbrella. "Creating things is an urge for me…I realized that at some point in my life, I have to focus all that energy in some direction and somehow make a living out of it," he explains. Citing the costumes in manga and anime — particularly work by CLAMP — as his entry point to fashion, Gargallo mainly works with upcycled and deadstock beads sourced from thrift stores and local businesses. "The sourcing of the materials is a part of the process as important as the creation itself," he remarks, adding that many of his ideas come from the thrill of the hunt. Beads also bear sentimental value to Gargallo, who started using the medium as a child, embroidering discarded stock on sweaters. "I would say I'm drawn [to] nostalgia," he says.
When asked what inspires his designs, Gargallo delivers an endearingly simple answer: "I know it is going to sound cheesy, but everything does," he admits. "I find myself really inspired after a trip…visiting historical places, museums full of artisanal pieces or just the clothing of people around me," he adds, musing that the wonder of discovery pushes him to view everyday life from an outsider's perspective. "[I try] to preserve a naive-like point of view of the world, feeling motivated by the things that still excite me as if I was a child," Gargallo expresses.
Despite being a relatively young brand, Mateu-lo has garnered interest from collaborators and stockists alike. Gargallo partnered with fellow Barcelona-based brand Dominnico on its latest collection, "Omega," and plans to continue working with Maria Bernad's sustainable retail platform, Les Fleurs Studio, to release jewelry drops. Looking further ahead, he will launch a debut capsule collection that includes bags and clothing. In the meantime, Gargallo's colorful creations will continue to transport us to a simpler time — a welcome respite from the pandemic. After all, what is fashion but a form of escapism?