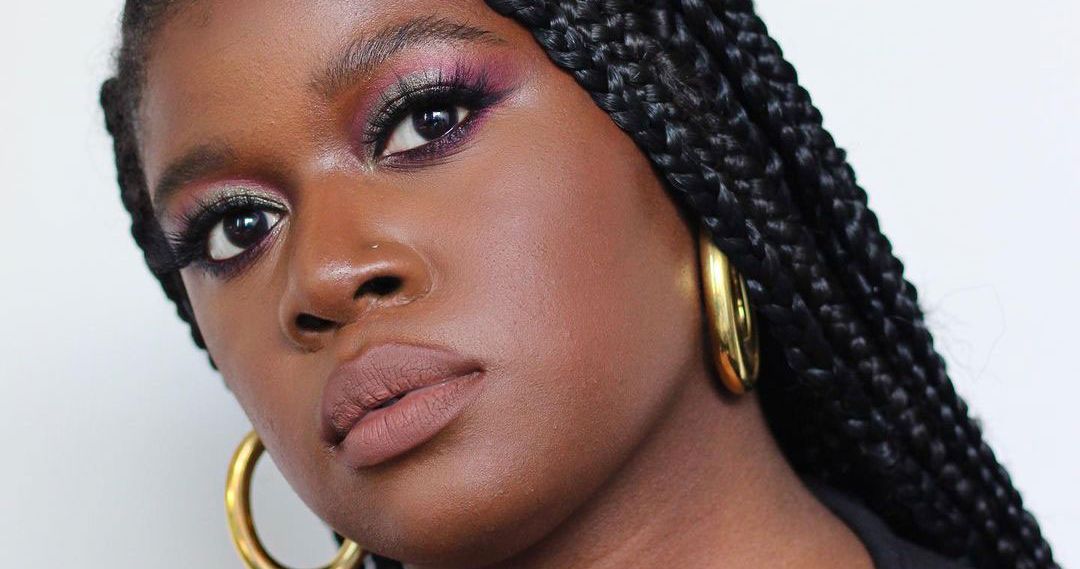 Makeup Artist Fatimot Isadare on Skin Care and Cystic Acne
Do you ever see someone on Instagram and think, Why is your skin so good? We do,
Photo: Courtesy of Fatimot Isadare
"The only reason I wanted to learn how to do my makeup was so that I could get dolled up when we went to the clubs," says Fatimot Isadare of her younger self. "I tried having my friends do my makeup for me, but they would always do a terrible job." The New Orleans–born makeup artist has come a long way since then. What started off as a personal hobby has propelled her to work with everyone from Rihanna and Kelly Rowland to Lindsay Peoples Wagner, the Cut's own editor-in-chief, in addition to working on editorials for Teen Vogue, Essence, and Allure.
"Makeup definitely sits better on skin that is well taken care of," says Isadare, explaining why she is so focused on creating a smooth complexion with her skin-care routine. "I can cover a dark spot with makeup, but what I can't do is cover the appearance of texture with makeup. No matter what you do, that's not something that can really be hidden." She knows this firsthand.
For years, Isadare's routine consisted of wiping down her skin with a warm face cloth, followed by a moisturizer and a swipe of lip balm. It worked for her until, suddenly, it didn't. "I would always get the occasional breakout, but about three years ago, I noticed I was getting cystic acne more consistently and getting several pimples at the same time, sometimes in the exact same spots." She tried to correct it with an involved routine, but that aggravated the acne even more. "I would double cleanse and then I would exfoliate, then tone, then maybe mask, then serum, eye cream, moisturizer, and sunscreen. My skin seemed inflamed, and it had a lot of texture." She constantly picked at her skin, too, leaving behind hyperpigmentation.
The makeup artist still isn't sure what caused the cystic flare-ups — she's guessing stress was a big part of it — but she was able to calm her skin by modifying her diet and cutting her routine down to the bare essentials. And she also learned to take it all in stride: "Sometimes, if I have a breakout, depending on how large it is, I might just turn it into a beauty mole that day by using liquid eyeliner or pencils."
Below, a look at Isadare's skin-care essentials for normal-to-combination skin, including the exfoliating pads that gave her results in a week, the sunscreen she has been using for three years, and the $11 moisturizer she picks up at the drugstore.
"This Neutrogena face wash cleanses my skin without making it feel super-dried-out. It's a no-fuss, no-scent cleanser that has salicylic acid, which helps prevent breakouts. My mom introduced me to the product, and I've been using it for a few months now."
"I found out about these Dr. Dennis Gross pads through my sister Sadé. She sent me a week's worth of the pads in the mail. After that week, I saw a significant enough difference in the texture of my skin that I went out and bought them. At the time, I had just become a big fan of chemical exfoliators and had run out of my Biologique Recherche Lotion P50 — shout-out to Lindsay Peoples Wagner, who gifted me my first-ever bottle. These pads have AHA and BHAs, antioxidants, and vitamins to speed up cell turnover and remove dullness for a smooth complexion.
"Everybody's skin-care budget is going to be different, but I love staying in the affordable range when possible — a small part of me cries whenever I try out things that I deem on the expensive side and I actually like them. That said, products that give me smooth skin, like these pads, will always have a place in my wallet."
"I work with Glossier as a consultant, so I'm gifted products. I especially like their Bubblewrap eye cream. I've used it for about a year now. It's silky in texture and hydrating underneath the eye. That's kind of all I'm looking for my eye cream to do, really — just add hydration."
"The two Cetaphil products in my routine were a blind buy from a trip to Target. I was looking for things that cater to a more normal skin type, that don't have strong fragrance smells, and are affordable. I really like to layer my moisturizing products because the East Coast winters are brutal on my skin.
"I'm not sure about Cetaphil's 48-hour claim since I'm not usually looking for skin care to hold me over anything past a typical eight-to-12-hour day, but I've been using this serum for about two months now, and so far, so good. I haven't noticed an uptick in breakouts. I will say the serum isn't what I'm used to smellwise and texturewise — it has a heavier-than-I-would-like floral-perfume scent, and it has more of a moisturizer texture than the usual slippery serum texture."
"I've been using this moisturizer for about two months, too. It's oil free, which is important to me because I tend to get a little oily naturally — no need to add extra oil into the mix. It has a thin, gel-like texture but does feel hydrating. I personally don't love moisturizers that feel too heavy. I want my skin to be able to breathe, and anything too heavy makes me think of clogged pores."
"This is one of the first sunscreens I've used consistently, for about three years now. I didn't like that other sunscreens would leave a purple-gray cast on my face. It's invisible, as it claims, isn't too greasy to use under my makeup, and doesn't have a smell. I usually only apply it once in the morning."
"I use Glossier's Balm Dotcom as a lip balm. It's a perfect thickness and emollient. It just melts into my lips, which I love. Plus, it comes in several yummy scents — the coconut is my favorite. I also love the fig one because it smells delicious and gives your lips a slight tint. It's petroleum based, which has become something of a conversation recently, but I don't mind it."
"I've been using this mask for about two months now. It purifies and hydrates at the same time, so it's not harsh at all — it has kaolin, niacinamide, and willow bark as some of the top ingredients. I leave it on for 20-to-30 minutes, and I use it once a week on average. A plus: It doesn't have a smell."
"My mom actually sent me this product. It has 10 percent benzoyl peroxide, which helps with killing the bacteria underneath the skin, so I try to use this in the early stages of a breakout — and sometimes when I don't have any active breakouts, as a preventive measure."