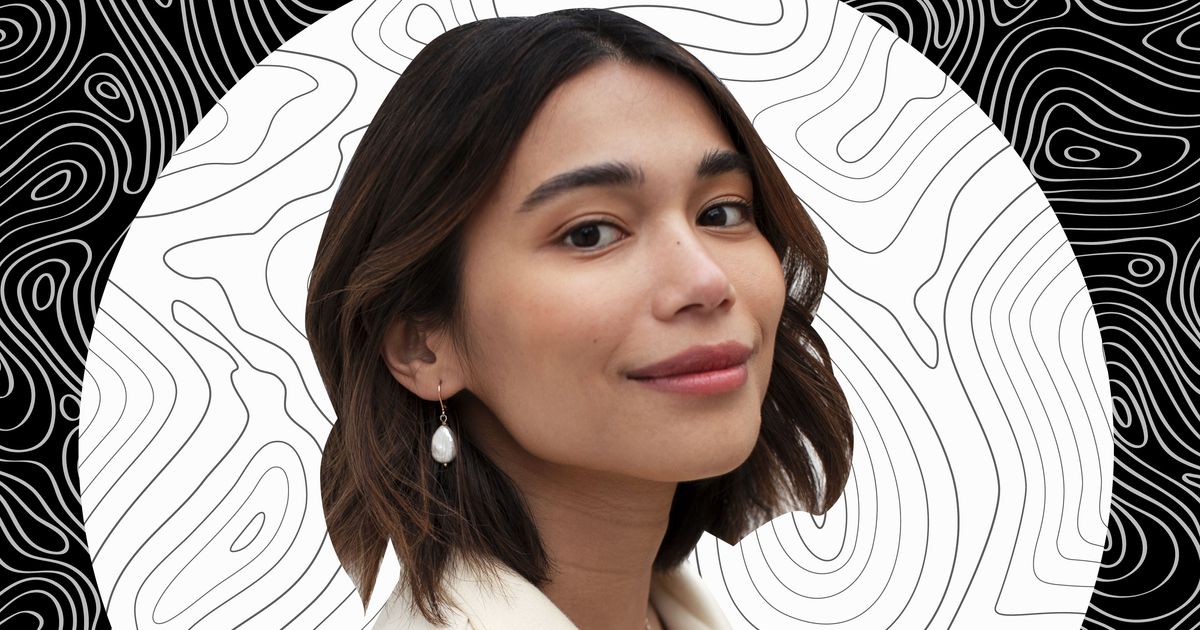 'Love Island,' Skin Care, Pilates
Photo-Illustration: by the Cut; Photo: Courtesy of Paulina Ortega After almost eight months of "pretty
Photo-Illustration: by the Cut; Photo: Courtesy of Paulina Ortega
After almost eight months of "pretty normal" life in Sydney, Paulina Ortega is currently experiencing Australia's strictest lockdown yet due to the Delta variant of the coronavirus. "Let me tell you: It is harder the second time around," says Ortega, the co-founder and creative director behind the Manila-based, female-founded activewear brand Recess. "I've gone dancing in a club with people already, and you slip back into that 'normal' really easily. Now, I'm finding that it's more of a struggle to be back in this position." Ortega talked to the Cut about how she has been dealing with it all, from bingeing episodes of Love Island to going on long runs and doubling down on skin care.
On her definition of wellness: Wellness is an interconnected concept where my physical well-being, my mental well-being, and my emotional well-being are all speaking to one another to get me to a place where I feel at peace with myself.
How COVID-19 has changed her idea of wellness: Before the pandemic, there was a sense of routine as to how I approached my wellness. I would go to work and then I would run to Pilates or squeeze in meditation.
Being put in the position of constantly being at home and being robbed of the routine that I was so used to made me think about, and actually feel, the weight of it all. For example, I don't get to walk to Pilates for 20 minutes every day, and that really cemented the idea of how everything was kind of related to one another. Because I don't get to go to the gym, I'm struggling with productivity, and I realized that those 45 minutes a day where I'm on the Megaformer make such an impact on how I think or how I can respond to emails, even. It took being knocked out of that routine to really feel that. It's really mentally challenging.
On her mornings: I get up around 7 a.m., and the first thing I do is make myself a cup of coffee. Then I turn on my Calm app and meditate. After that, I try to set my intentions for the day, and I crack open my emails. The Recess team is mostly based in Manila, so they don't come online till about midday for me, which is great because it's nice to have that quiet time to go through emails, catch up on Slack, and actually design or do some concept work. When the team comes online, I'm then speaking to them the whole day.
I take Moon Juice SuperYou and GLOW Inner Beauty powder from the Beauty Chef — the founder, Carla Oates, is amazing. Probably around 10 or 11 a.m. is when I have breakfast, and I normally make a yogurt bowl with granola, fruit, pistachio butter, and bee pollen, which is good for you but I also really like how it tastes.
On how she moves: Fitness has always played a role in my life. It's never been the main driving focus, but I always wanted to have some kind of physical activity even when I was younger. I was in swim camp, and I was on the track team, which sounds more impressive than it is because we weren't very good. So my default setting is to make time for it as a working professional because I find that it's when I can switch my mind off. I am predisposed to anxiety, and I was actually thinking lately how some behaviors I've had since I was a kid were signs of anxiety, like grinding my teeth.
I got into a bicycle accident a few years ago; my husband was trying to get me into cycling because he cycles a lot around the city. I'm a very clumsy person, and a car hit me, I flew off, and I broke my wrist and popped my shoulder. That drove me to Pilates and to Lagree because they're low impact but strength-based and very challenging.
Lately, because we've been in lockdown and I don't get to walk around the city as much, I've been running, which I kind of hate but kind of love. I also put myself in tennis courses because it's a solitary sport that's socially distanced. I always wanted to get into it as a kid, but I really sucked and gave up after my first lesson so I'm trying again as an adult to rectify the things I gave up on as a kid. The outfits are a motivator too.
There's a very practical reason why we wanted to start Recess and specifically launch in the Philippines: There wasn't a lot of good, affordable activewear there. A lot of the people we know would buy activewear during their trips to the United States, and that was your set for the year or until you could travel again. That's a very specific subset of people who can afford to vacation overseas every year — that's not the majority of people in the Philippines. So truly, Recess is about creating well-designed pieces that encourage people to take care of and prioritize themselves.
On how she eats: My friend used this term recently to describe how we were all trying to eat: vegetable forward. I think that's very accurate. I'm not a vegetarian, but most of the time, I will try to eat more plant-based food but I won't say no to a burger. It's very hard going home to the Philippines and being vegetarian. The food and the culture that I grew up with, it's not very vegetarian friendly — even some of our vegetable dishes are fried with krill.
On skin care:  I grew up with eczema, but I don't really have that anymore. I think learning to deal with my anxiety has helped a lot, but also just learning to take care of my skin, which is predisposed to dryness, has helped.
I love Drunk Elephant's C-Firma Vitamin C Day Serum — that's a game changer. I think the most important skin-care step in Australia, where our UV rays are extra strong, is definitely sunscreen. I love Supergoop!, but because the SPF rating is different here in Australia (we have a hole in the ozone), I have shifted to local brands. I love the Ultra Violette Supreme SPF 50+ Hydrating Sunscreen. It's not particularly glowy, but there's no white cast and it leaves a very neutral texture on the skin.
At night, I use the Bioderma Sensibio H2O Micellar Water, which everyone uses. I know everyone loves the La Mer moisturizers, but I love its Cleansing Micellar Water — I think it is a very underrated product. Its Replenishing Oil Exfoliator is also underrated and smells like heaven. I love the Aliangé Science + Beauty Baby Blue Probiotic Masque. Prim Botanicals is a Filipino brand, and I slather on its Gardens at Midnight Body Oil as I sip on my Moon Juice Magnesi-Om, a cloudy pink tea that's delicious and helps me switch off at the end of the day. I love Paula's Choice Niacinamide Treatment because I get acne on my chin when I'm getting my period and then I get hyperpigmentation — I have the kind of skin type that even if I don't pick at my pimples, they leave a scar. I absolutely swear by Shani Darden's Retinol Reform. I put it on at night and wake up feeling like a newborn baby (at least skinwise); it's so effective but gentle on my sensitive skin. Sunnies is also a Filipino brand, and I love its Lip Treat to moisturize my lips.
On acupuncture: I first got into acupuncture when I had that really bad bicycle injury a few years ago. I would see my physiotherapist, and he started needling and I saw firsthand the immediate effects of how everything relaxed in my body. I got into it more regularly last year, partially because my insomnia was really bad at that point. The stress of 2020 got to me, and my shoulders and my neck started getting really tight. When I see my acupuncturist now, she always starts by looking at my tongue and feeling my pulse, and she's like, "You are running on fumes. You need rest." Last year, she would mostly say, "I'm going to switch your system off. This is what you need."
On kinesiology and reiki: I don't know how to say this without sounding very woo-woo, but both reiki and kinesiology are rooted in aligning your energy. I was a skeptic of these things before, but when I went for my first reiki session, I was going through a lot of big changes in my life and was happy to try anything to ground me. A friend recommended my healer, Alexis, and she's amazing.
Kinesiology specifically is grounded in the concept that the body has what it needs to heal itself from the day-to-day imbalances we feel. Often, the body just needs assistance in identifying them. It's very much an overlapping and supplementary practice to getting your physical energy aligned during reiki. So a practical example of what happens when I go is that the healer can often tell when I've been stretching myself with work I don't really want to do because my body is tensing up or my gut is acting funny or I'm not sleeping well. The healer will put her hand over a body part that's imbalanced, and gurgling sounds occur or twitches happen; that's just the body releasing tension. The first time I went, I felt so zapped of energy — I feel like I gave so much to the session. The few other times I've gone, I've felt so energized after.
On facial massages: The same friend who recommended my reiki healer also recommended a facial masseuse, Fumi Yamamoto of Zen Facial. She's a bit of a local legend in Sydney and operates out of her apartment by Bronte Beach. At the time, I had a really tense jaw, so I was self-massaging it with my face tool and the muscles turned into a big swollen ball.
The funny thing was that when I first went to see this lady, I realized on the day of my appointment that I didn't have her address; I expected her to have emailed it to me. I tried Googling, and it just said Bronte Beach, which is an entire strip of beach. I was so desperate that I read through articles featuring her to see if there was a contact list, and I couldn't find it. She eventually replied to my email as I was in the Uber on my way to Bronte Beach. I was three minutes late when I got there, and I was profusely apologizing and told her that this is such a typical me thing, where I'm in an Uber on my way to somewhere but I don't exactly know where I'm going. She was kind of unfazed and looked at me and went, "Do you enjoy it?" I was like, "Whoa, nobody's ever asked me if I enjoy the anxiety that I often face." It was such a big aha moment for me. Like, do I enjoy the sense of overcoming things in the nick of time?
That facial-massage session ended up becoming such a long talk before she even touched my face, and she told me how getting yourself into these habitual holes is all learned behavior. It was a spiritual experience getting my face massage done. Sure, I got my cheekbones sculpted, but I felt like I gained so much more.
On reality TV: I have a love-hate relationship with Love Island (U.K.). I feel like you have to suspend some of your feminism watching it. There are many things wrong with it but, at the same time, so many right things about it. Generally, it's a good thing that doesn't ask too much of me, and it's genuinely fascinating in that it exposes me to a whole other social dynamic that I don't get to see every day. I love that there's no pretense about it too. In my last two weeks of lockdown, I played my first-ever episodes of The Bachelor and The Bachelorette, and there's a pretense of true love that they don't even touch on in Love Island. And I respect that.
Listen, part of wellness is nonjudgmental kindness to yourself. Cerebrally, I know that I probably shouldn't be watching Love Island, but there's something about it that brings me joy. So listen to that part of you saying that something feels right, and do yourself the kindness of not judging yourself for it.