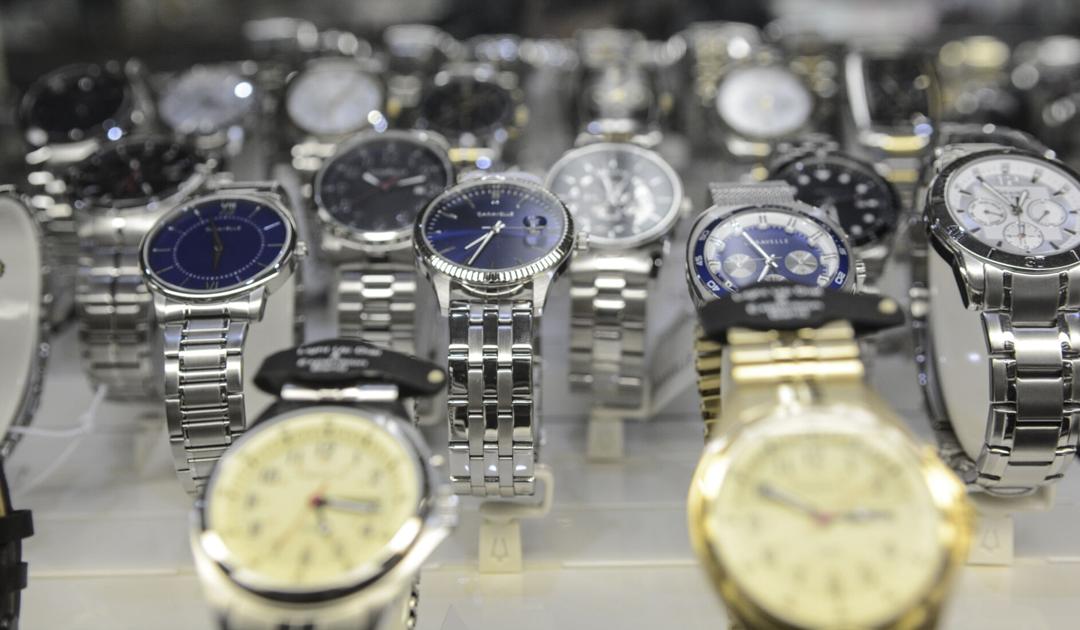 Longtime Lewisburg jewelry store closing this summer | News
LEWISBURG — Wolf's Jewelry, a staple storefront in downtown Lewisburg, closes this summer after 76
LEWISBURG — Wolf's Jewelry, a staple storefront in downtown Lewisburg, closes this summer after 76 years in business.
Karen Baker is a staple at the store herself. She's spent 42 years working there, including the past 10 as the owner/operator. Wolf's closure comes as Baker's chosen to retire.
"There used to be five jewelers in town and we are the last of the originals," Baker said. "That's why I'd kind of rather close than sell it because I'm the last."
According to Baker, Wolf's Jewelry opened in 1945. It was operated by Glenn O. Wolf, whose wife, Esther, helped run the store.
Baker arrived in 1979. She spent two years working for another jeweler on the west end of Lewisburg, Rossmoor Galleries, after graduating from Lewisburg High School in 1977. At that time, Wolf's was still located at Fourth and Market streets, now home to Brushstrokes Gallery. For more than 50 years before Wolf's, it was home to H.J. Noble & Bros. Jewelry Store, according to archived editions of Valley newspapers.
Why Baker was drawn into the jewelry business initially, she doesn't recall, but customer service kept her in the business.
"To me, I wanted to make people be happy, have them be happy with something they purchased. To know it was from Wolf's, it was something they can keep," Baker said.
The family business was taken over by the Wolfs' son, Clarence, in the 1980s. Their daughter, Tracy, also worked at the store. In 1988, the Wolfs moved their business down the block to its current location at 314 Market St.
Class rings had long ago helped draw customers into Wolf's. That experience might have brought them back for wedding bands and engagement rings. More than a few such purchases were memorable for Baker.
"I've actually even had engagements in here," Baker said.
They all came as a surprise, except one. The would-be groom picked an engagement ring on his own and Baker kept it in the store's safe. He returned with his would-be bride and shopped around. Baker eventually pulled the ring from the safe and showed it off.
"Oh, that's beautiful. Just what I wanted," Baker recalled the woman saying. "The guy took it out of her hands and proposed there. It was perfect. He did good."
Wolf's may be closing — Baker figures she'll close the first week of July — but it's still quite busy. Baker handled three phone calls from customers in a short span before four more walked into the storefront.
Dannielle Bolinsky of Lewisburg arrived at the store Wednesday with her daughter, Sydney, 15. Bolinsky brought in vintage jewelry to be looked at: an amethyst anniversary band, a ruby and pearl ring, another faux diamond ring. She said she visits a few times a month.
"They've always just been very honest about the jewelry I had, how old it was. They explained to me things I didn't need to do that I wanted to do that would have cost me money," Bolinsky said. "I'm not sure where I'm going to go. I'm just so happy for them for retirement but sad for myself and my daughter. They're wonderful people and will be missed."
The Wolf's legacy extended to Baker. Ed Fetterolf, a jeweler for more than 30 years who still works at Wolf's, became known for his custom work. Baker's husband, David, took on a helper's role for nearly four years after retiring from PPL.
Wolf is open to selling the business but she's not pushing it. She's running a retirement sale until she wraps up. After that, she'll take more time to spend with David and their children. She has one son and grandson living in Tennessee and another son living in North Carolina.
"It's bittersweet for me. I've had so many people come in and ask where they'll go now. I've had customers come in crying. It's time to move on," Baker said.
Wolf's Jewelry is planned to close the first week of July. That could change. In the meantime, the store is open 10 a.m. to 5 p.m. Tuesdays through Fridays; 10 a.m. to 3 p.m. Saturdays. It will temporarily close the last week of May. For more information, visit the store's page on Facebook.