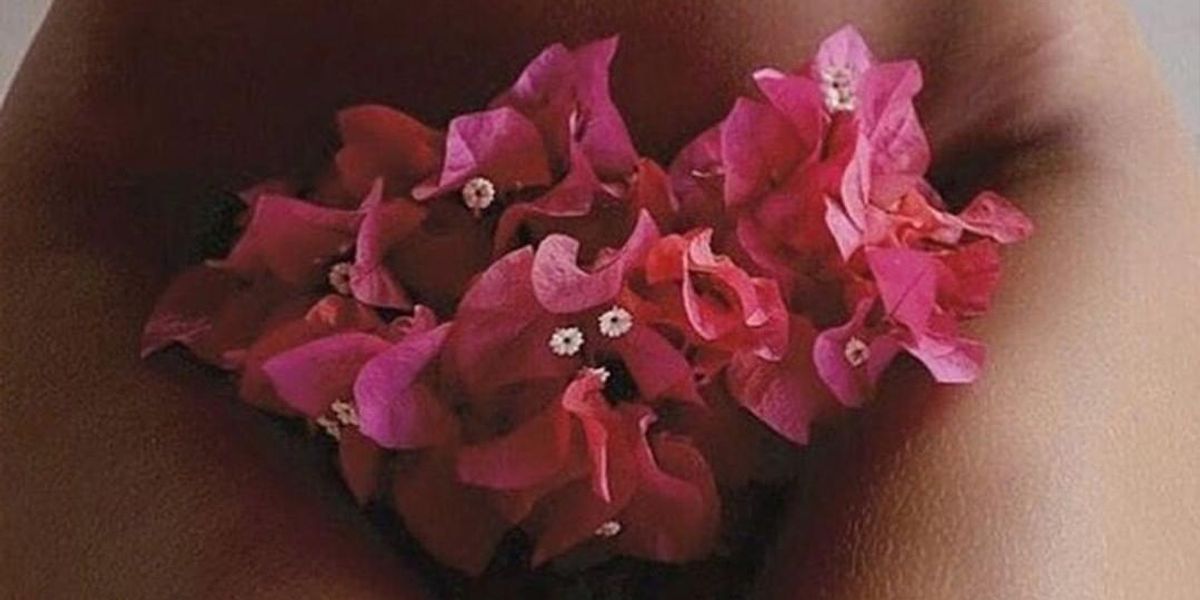 K-Beauty Skincare for Your Vagina
Having a hormonal breakout? Apply spot treatment. Dealing with dryness? There's a cream for that.
Having a hormonal breakout? Apply spot treatment. Dealing with dryness? There's a cream for that. The marketplace is steeped in beauty products that address all our pesky skin issues—and we have retail behemoths to prove it. But one region that's completely underserved (in the beautifying department, that is) is our vulva. Enter Rael, a K-beauty brand with a focus on care for down there. We spoke to the founders about the importance of vagina love and why we should treat it with respect.
The company's original goal was to offer period products with natural ingredients like organic cotton, while excluding the harsh chemicals that can be found in conventional tampons. "Many of our customers experienced skin irritation or vaginal itchiness from other products that would aggravate the problem or even cause their discomfort," says Yanghee Paik, one of the brand's three Korean co-founders who also has a Harvard MBA. After doing research, she found that vulva skin is extremely sensitive and can be prone to irritation from pH imbalances and exposure to harsh chemicals. She learned that in her lifetime a woman will deal with some type of vaginal itch or irritation, whether it's from bacterial vaginosis, eczema or psoriasis, yeast infections, contact dermatitis, or allergic reactions to chemicals that have direct contact (think laundry detergents, synthetic fibers, harsh soaps, condoms, and heavily fragranced feminine hygiene products). In addition, dryness is caused during the long stretch of perimenopause, while monthly menstrual cycles can cause our fragile vulvar tissue to itch. So she helped create a line of clean, effective skin care that's pH-balanced for your gentlest area. "Our vulva-care collection is not about shaming women for their natural bodies and the scents that come along with them, but rather about a line that stands for comfort, wellness, and celebrates taking care of our bodies." The team wanted to leverage the same cutting-edge technology from their best-selling facial-care products for the new vulva line, which also includes traditional Korean botanical herbs like cica and mugwort, which can even soothe eczema and psoriasis due to their anti-inflammatory properties.
The K-beauty world is beloved for many reasons, one of them being its ritualistic multi-step routines. And while there are only four vulva products in Rael's line (a K-beauty face routine might top 10), they can be used individually or together for a "full-on spa day for your vulva," says Paik. If using all at once, she recommends starting with the Gel to Foam Cleanser to hydrate, followed by the Vulva Relief Gel to protect against inflammation and irritation. Last comes the Feminine Mist to balance pH, prevent odor, and provide an all-around pick-me-up. The Feminine Wipes can be kept on hand throughout the day (or even perched on your nightstand) for after bathroom breaks and workouts or for a little post-sex swipe.
The star product is definitely the mist, and if you didn't think your vulva needed its own spray, you might think again, as it loses collagen at the same rate as our faces. What was once—ahem—moist gets thinner, dryer, and can even feel like sandpaper. Paik saw an injustice, as rough facial patches usually receive immediate attention. "We spend so much time and energy on our skin care for our complexion—it's about time we start giving our vulvas some much-needed love, too," she says. She created the Soothing Vulva Mist in a liquid serum formula that's full of powerhouse ingredients like hyaluronic acid, hibiscus, eucalyptus extracts, and pH-balancing Lactobacillus Aloe Complex. It helps to restore and retain moisture, calm any irritation, and yes, it's deodorizing. Plus, the mist is so ultra-fine and refreshing that the team tested it on their faces first.
Who exactly is vulva care for? Honestly, says Paik, anyone with a vulva. It's safe for even extra-sensitive skin types—but, she notes, there are times when we should be taking extra care; when estrogen levels dip in the days leading up to one's period, after a vaginal birth, upon approaching menopause, post wax and exercise, and especially after vaginal sex. So basically, most of the time. At the end of the day, Paik believes that the skin down there should be granted the same love and attention as that on our faces. "Our vulvas have been neglected from our self-care routines for way too long." Well, that's about to change.
Shop the Story: