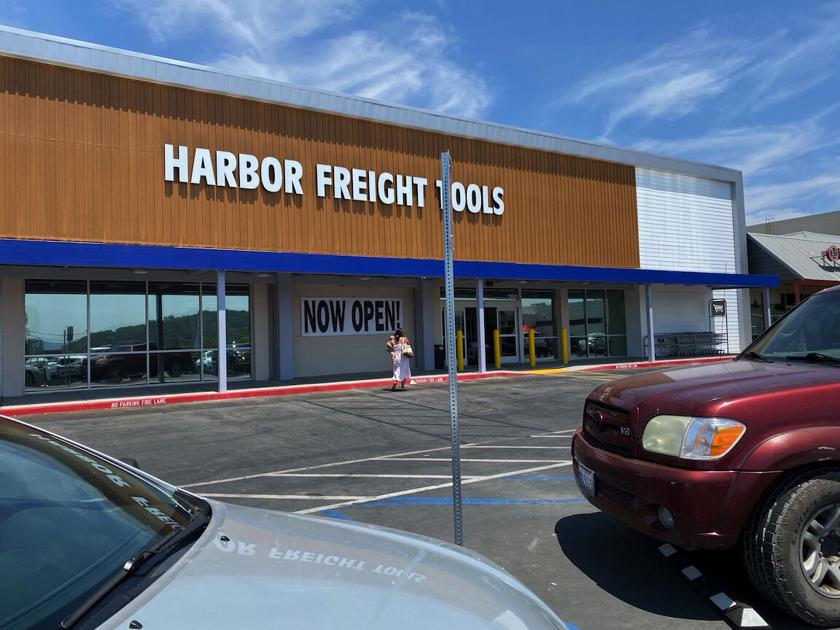 Harbor Freight Tools opens at Sonora Plaza shopping center | News
A new Harbor Freight Tools store opened on Tuesday in the Sonora Plaza shopping center
A new Harbor Freight Tools store opened on Tuesday in the Sonora Plaza shopping center at 760 Mono Way and has a grand opening scheduled for 8 a.m. July 3.
The new store is located in a space at the plaza formerly occupied by Cost-U-Less and fills one of the last of two major vacancies in Sonora's second-oldest developed shopping center.
Hours of operation for the store are 8 a.m. to 8 p.m. Monday through Saturday and 9 a.m. to 6 p.m. on Sunday.
About 25 to 30 new jobs will be created by the new store, the national Calabasas-based discount tool and equipment retailer said in a news release on Thursday announcing the date of the grand opening.
"We're ready to serve and deliver to customers in Sonora and all of Tuolumne County," Alissa Moore, manager of the new store, said in the release.
The release said the 23,000-square-foot store offers a selection of tools and equipment in categories that include automotive, air and power tools, storage, outdoor power equipment, generators, welding supplies, shop equipment, hand tools that come with a lifetime warranty, and more.
Eric Smidt founded the company in 1977 when he was 17 years old and "began transforming his father's small sales business into a successful mail order company," the release said. 
Smidt later began sourcing tools directly from factories in an effort to keep prices low for customers. The company now operates more than 1,100 stores throughout the United States that together employ more than 23,000 people, the release said.
The Sonora location is the company's 120th store in California, the release said.
A Wilco farm-supply store also recently opened at the Sonora Plaza next door to where Harbor Freight Tools will be located and filled a vacancy left for several years by the shuttering of a former Orchard Supply Hardware.