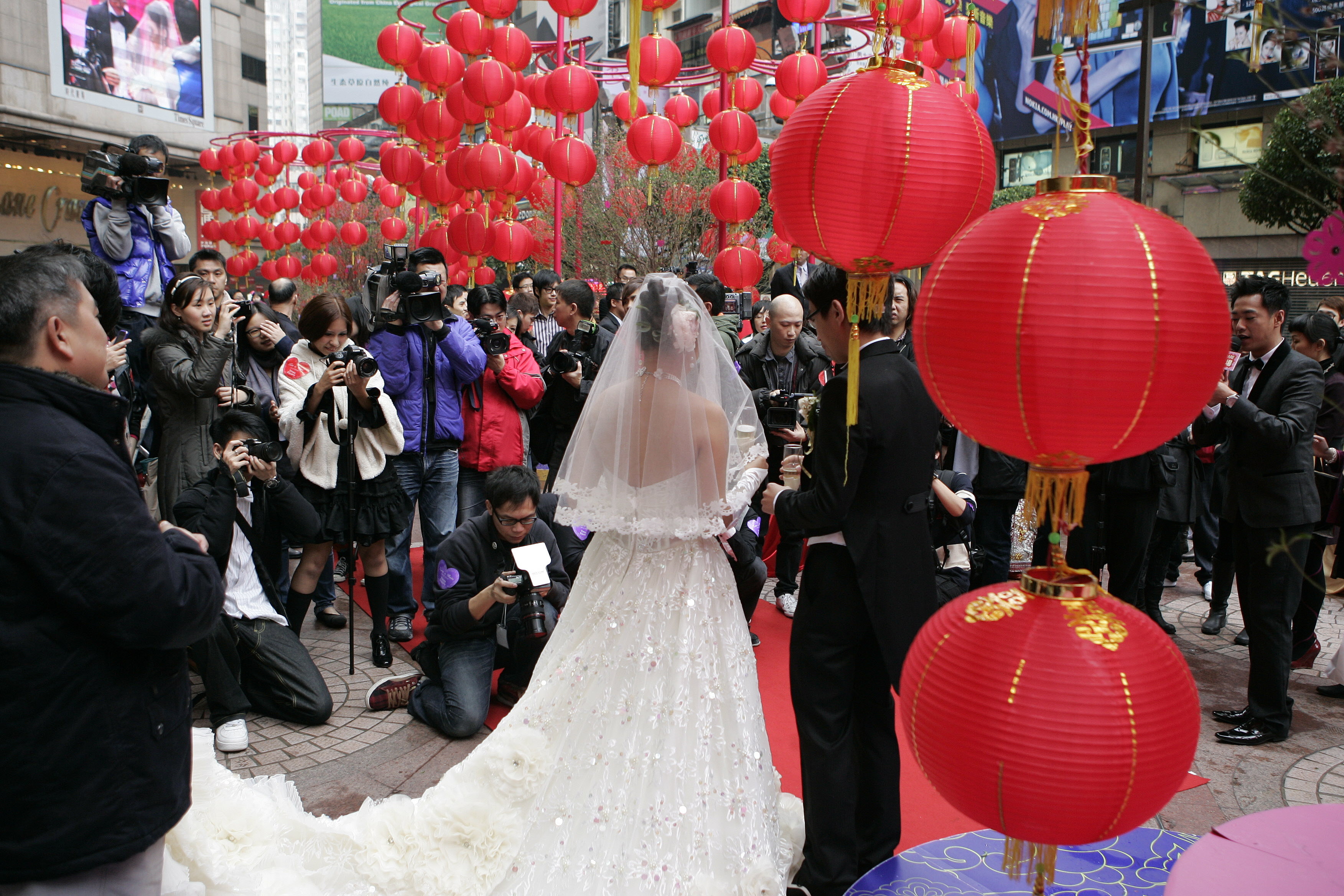 Groom's Mom Discovers Bride is Her Long-Lost Daughter on Wedding Day
This was a reunion one family did not expect. As a Chinese mom prepared for
This was a reunion one family did not expect.
As a Chinese mom prepared for her son's wedding day on Wednesday, March 31, she made a shocking discovery – his blushing bride was actually her long-lost daughter.
According to a report from Times Now News, the mom realized who the woman was after spotting a birthmark on her hand. The groom's mother quickly approached the bride's parents and asked if their daughter had been adopted about 20 years ago.
The pair were equally as surprised at the inquiry, as they kept the adoption a secret from most, including their own daughter.
The bride's parents confirmed that they had indeed rescued her as a baby. They confessed that they had found her as an infant bundled up on the side of the road and took her in to raise as their own child. The bride, upon hearing the truth, burst into tears and embraced her biological mother. According to Times Now News, she called meeting her birth mom "happier than the wedding day itself."
As joyous as the mother-daughter reunion was, the bride expressed concerns about going through with the wedding now that she knew her true relation to the groom's mother. Luckily, according to Oriental Daily, the groom was also adopted. His mother explained that she took him in after spending many years searching for her biological daughter without success. She had allegedly resigned herself to never finding her daughter.
Although the family dynamic might become a bit complicated, the bride and groom went through with the nuptials. Party guests got to celebrate the wedding as well as the mother and daughter meeting again.
This fortuitous reunion is the latest in a series of families coming together again after being forced apart. Just last month, another Chinese woman was reconnected with her birth family after she had been kidnapped and sold three decades prior. Back in 2018, an Asian couple found their son 22 years after he was abducted by his father's coworker.