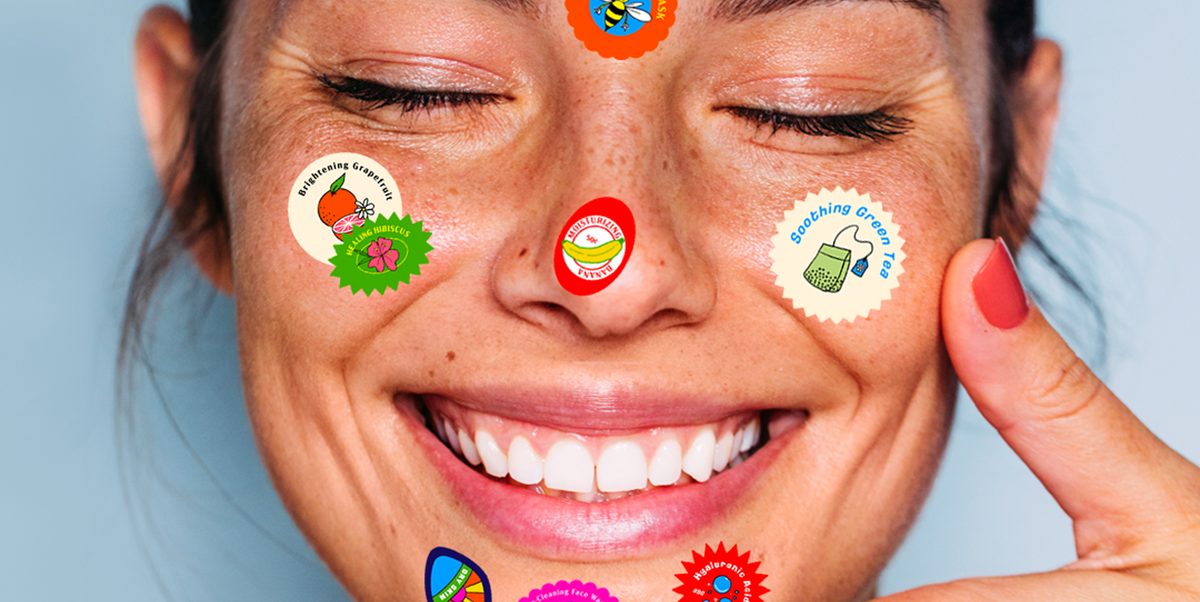 Grocery Store Skincare Shopping List for 2021
Hi, please join me in saying goodbye to the days of hitting 10+ places to
Hi, please join me in saying goodbye to the days of hitting 10+ places to get through your skincare list and saying hello to the golden age of supermarket shopping. Everything you need, from powerful vitamin C serums to Rx-strength retinoids, is now just casually hanging out next to all your other life essentials (frozen pizza, the wine aisle). And like I said—because I truly can't say it enough—this actually great stuff won't mess with your budget. Here are the exact products to throw in your cart, the DIY ingredients you need, and, bc I love you, a few indie brands that are about to be your new faves.
So yeah, this grocery beauty renaissance means you have options—like, a lot of options. Which also means you gotta go in with a game plan. I asked dermatologist Mona Gohara, MD, to help curate shopping lists for four separate routines targeting different skin types. Jot these bbs down in your Notes app before your next trip to the store and you'll be good to go.
Got dry-AF skin? Yeah, try to skip anything harsh or stripping because moisture = your best friend.
---
Time for your daily dose of vitamin C. This trio is all about brightening up hyperpigmentation.
---
Streamline your routine with these picks for treating (and preventing) zits—no dryness included.
---
Looking to soften and soothe your skin with zero irritation? Yeah, hi, right this way.
While you're waiting for a restock on the Cauliflower Gnocchi, swing by the beauty aisle and check out TJ's namesake Trader Joe's brand, which has everything from SPF to cleansers—and they're all $10ish or less per product.
Must-try item: Trader Joe's Nourish Antioxidant Facial Serum, $10
---
Cleen Beauty's streamlined collection of cleansers, moisturizers, and treatments is proof that clean products with smart ingredients don't need to be hard to find or majorly expensive.
Must-try item: Cleen Beauty PHA Toner, $7
Also, you don't need an actual prescription for really effing good acne products. AcneFree will make your life one hundred times easier with pore-clearing treatments, cleansers, and more.
Must-try item: AcneFree Terminator 10, $5
Instead of question­able ingredients like sulfates, phthalates, and parabens, Earth to Skin's plant-based line (it has everything from eye creams to serums) is loaded with good-for-you antioxidants and natural hydrators.
Must-try item: Earth to Skin Honey Manuka Cleanser, $7
---
Come for Alaffia's cute packaging, stay for its hydrating and, tbh, heavenly scented formulas. The body-care line has everything your cleansing and moisturizing lineup needs.
All of Andalou Naturals' products are clean and incredibly effective thanks to potent ingredients like fruit stem cells, vitamin C, and rose-hip extract.
Between its cruelty-free formulas and natural ethos, every-thing about Mad Hippie is on brand for Whole Foods. It's a tad pricier than your average grocery store brand, but the products are *truly* hard-working and worth the splurge.
Must-try item: Mad Hippie Micro­Dermabrasion Facial, $31
Cocokind is the brand behind the products your roommate is one hundred percent going to steal from you. It has trendy ingredients (sup, sake), pretty packaging, and a reasonable price range.
---
The store's "go big or go home" vibe truly carries over to its beauty department, where you can score skincare from popular brands at twice (or even triple) the size but for way, way less.
Must-try item: Costco's inventory changes all the time, but keep an eye out for luxury brands like StriVectin and Perricone MD.
---
Everybody loves a DIY moment…until it goes really wrong. Save yourself a freak-out and stick to these derm-approved recipes from Ava Shamban, MD.
Sticker art by Khadija Horton