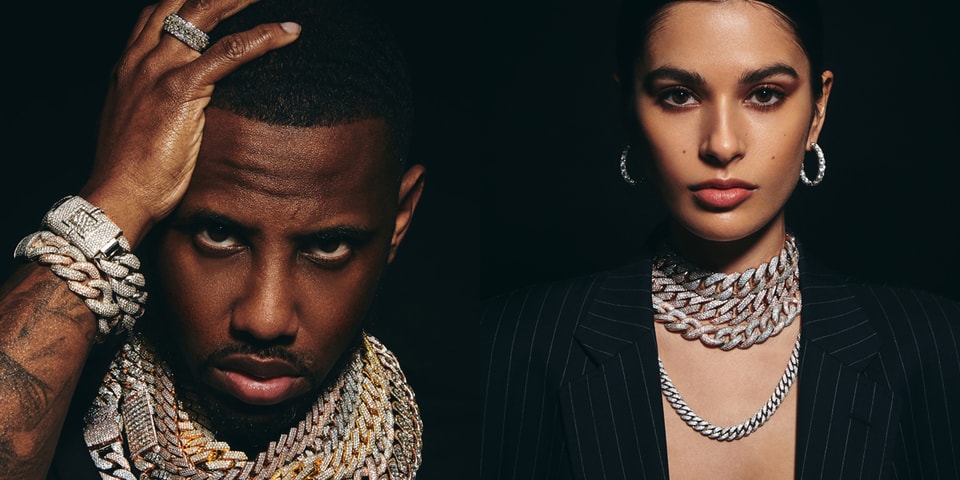 Greg Yuna Spring 2021 Diamond Jewelry Lookbook
New York-based jeweler Greg Yuna has revealed a lookbook for his eponymous brand's spring 2021
New York-based jeweler Greg Yuna has revealed a lookbook for his eponymous brand's spring 2021 jewelry collection. Yuna is mostly known for his custom work — clients wide-ranging as Drake, Kevin Love, Meek Mill and Floyd Mayweather Jr. have been spotted in his pieces — and Yuna has brought the same opulent, diamond-encrusted ethos to his latest "seasonal" items.
The lookbook features rapper Fabolous, and presents Yuna's luxurious chains, necklaces, rings and earrings offerings in contemporary fashion, aiming to show the quality of the gems his company uses and its eye for settings. "This campaign is about quality, originality and just all-out luxury," said Yuna. "This is the soul of our brand and what our customers demand and expect from us."
This luxurious assemblage of high-end accessories will begin rolling out on the Greg Yuna webstore and at his retail location in Manhattan's Diamond District over the coming months. Prices for each piece have yet to be announced, but be prepared to dole out a premium if you're interested in securing one.
For more from the world of jewelry, check out GOOD ART's sterling silver Apple Watch bracelet and take a look at Mara Paris' "ear cuff," an item made of .925 sterling silver that lets you turn your Apple AirPods into a conceptual accessory.