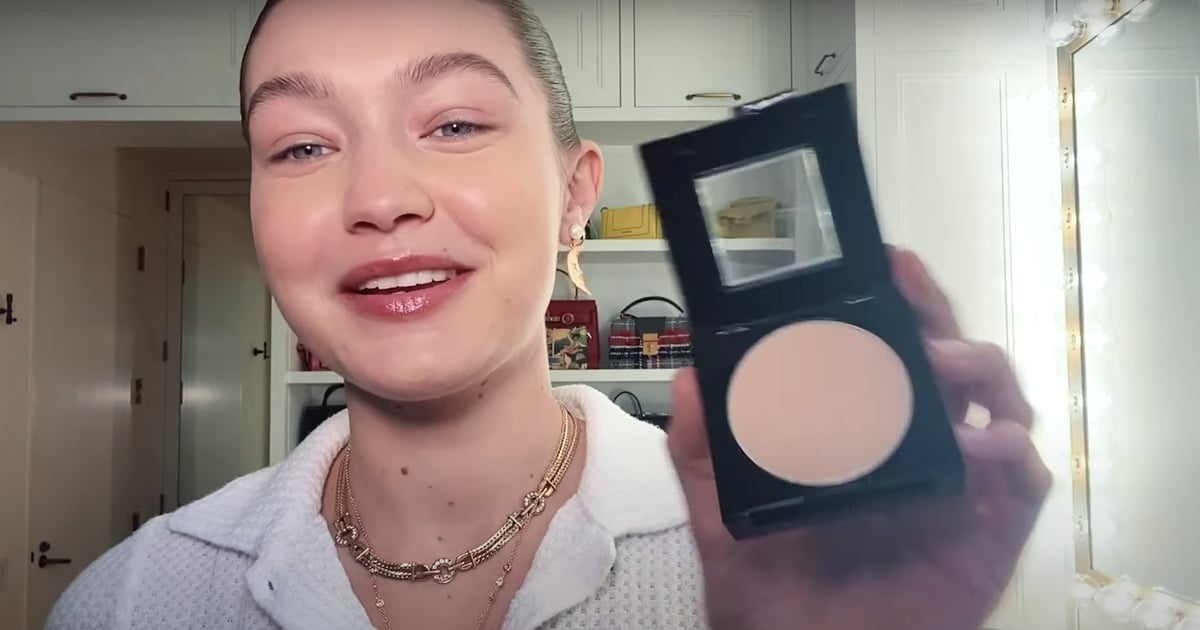 Gigi Hadid Shares Her Post-Pregnancy Skin-Care Routine
Last month, Gigi Hadid admitted in an Instagram Story that her responsibilities as a new
Last month, Gigi Hadid admitted in an Instagram Story that her responsibilities as a new mom don't leave her with much time to go all in on her skin-care routine, but she recently caught up with Vogue to share the treatments she prefers to give herself when she can. In the video, she shared the post-pregnancy beauty routine she's been following since having her daughter back in September and even a few of the skin-care practices she swears by to keep her complexion clear.
Hadid starts the video by talking about what triggers her breakouts, explaining that it's likely the combination of makeup, several people touching her face, stress, and lack of sleep during Fashion Week that causes her skin to react the way it does. She doesn't have a designated aesthetician or facialist that she tasks with taking care of her skin, as she prefers to use a few skin hacks of her own, including an age-old trick that she learned from her mom.
"I put toothpaste on my spots at night and it dries it out," she said. "I might get in trouble for saying this but that's what I do." (For the record, toothpaste can dry out blemishes, though it may also cause the skin around it to become dry, irritated, and/or flaky as a result.) She also mentions that during pregnancy, the one skin concern she dealt with the most was hyperpigmentation.
"I tried to wear hats in the sun and sunblock [but] I also just let it happen," she said. "It's natural, and I knew it was going to go away after I gave birth . . . it's part of the process." Hadid then starts her beauty routine by applying the Dr. Jart+ Ceramidin Cream ($48), the Odacité Mo+P Very Dry Skin Moringa Petitgrain Serum Concentrate ($46), and the Lano Strawberry 101 Ointment Multibalm ($14) that she uses to moisturize her lips and various parts of her face.
For her soft glam makeup routine, she follows up with drugstore products like the Maybelline Fit Me Matte + Poreless Liquid Foundation ($5), the Maybelline Instant Age Rewind Multiuse Concealer ($8), and the Maybelline Nudes of New York Eyeshadow Palette ($12).
Check out the rest of Gigi Hadid's beauty routine ahead.