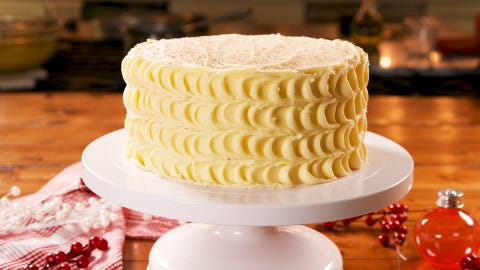 Food Fashion Will Always Be In Style
From avocado toast and the PSL to our current obsession with Y2K style and the
From avocado toast and the PSL to our current obsession with Y2K style and the mini purse, trends in food and fashion come and go. Sometimes they even converge on avocado-printed t-shirts or a sold-out Barilla pasta purse.
Food references in fashion aren't anything new. From crops woven into textiles in the 18th and 19th centuries to whimsical surrealist food prints and buttons in the '30s, such as Elsa Schiaparelli's lobster dress, food in fashion could represent anything from economic prosperity to escapism, according to Melissa Marra-Alvarez and Elizabeth Way, curators of an upcoming exhibition on food and fashion at the Museum at the Fashion Institute of Technology in New York City.
"I think you have links when it comes to trends, our cultural tastes, and our cultural appetites," said Marra-Alvarez. "There are also these intimate connections with nostalgia between fashion and food."
"Fashion is about tactile sensories, it's about visual, and when you use food, you can harness this taste that fashion doesn't normally have a big part of and it's another way to sensorially experience fashion," said Way.
More From Delish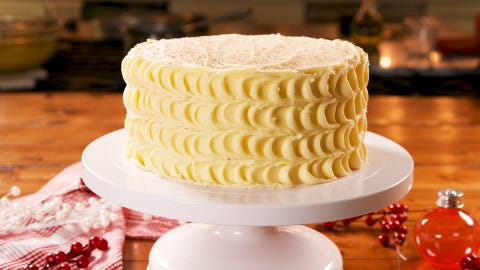 The Convergence Of Cultures
"2018 was a huge year for food and fashion coming together," said Marra-Alvarez.
The runway might not be a place you associate with food, but during Fashion Week 2018, a slew of designers incorporated food into couture, from food-inspired collections to fashion shows happening inside restaurants.
The Snow Xue Gao show featured models carrying plastic take-out bags while strutting around Chinatown's Jing Fong restaurant. Models dressed in red and orange hues walked down the runway eating Cheetos at the Chromat show. Belgian waffles, cheese, and bottles of wine lined the runway at the Raf Simons men's show, and models walked through a sea of popcorn presenting his collection for Calvin Klein.
Prior to this, in 2014, models strutted around Paris' Grand Palais with leather shopping baskets for Karl Lagerfeld's Chanel collection. The landmark building was transformed into a supermarket with Chanel-branded food items like Coco Chanel Coco Pops.
Was Fashion Week feeding into foodie culture, or did it do more?
In the world of fashion, the use of luxurious goods like tins of caviar and bottles of Champagne was exchanged for everyday snacks from the local bodega. While I'll assume many of us can't afford runway looks (or opt to wear them to our jobs), New York's biggest week in fashion built this idea that what's out of reach may actually be familiar and maybe attainable. It created a connection around everyday items that we all have an emotional or nostalgic connection to.
Way and Marra-Alvarez are also looking at the relationship between food and art—another high-culture industry.
"We look at Andy Warhol, and he put a soup can on a painting and this is something everyone understands and everyone gets," said Way. "And so [food references] may be a way for the high fashion designers to make a connection to the broader public, especially in the age of Instagram where there's a monetary value in spreading these images. When you create an image that everyone can relate to, I think there's value in that too."
Social Media, Status, and Identity
The hashtag #OOTD (outfit of the day) and food pics on Instagram have a lot more in common than you think.
"There's this element of eating that can be private, but there's also an element of eating that's very public," said Marra-Alvarez. "We go out to a restaurant, we get dressed up, we put clothes on just to go out to eat."
We snap a picture of our #OOTD before heading to dinner, and then another once our plate of pasta arrives. Whether it's a bowl of pasta at Carbone or homemade sourdough, a record of it on social media isn't just a symbol of status and identity; it makes permanent something that will be gone after a few bites.
"Food is also very transient—we consume it, it's gone," said Marra-Alvarez. "And so wearing food, carrying a purse that looks like food, wearing a collaboration with your favorite designer and restaurant is a way of showing the world an act that sometimes might be more private or may not have the longevity that your clothes wear."
The food and fashion exhibition will take place at The Museum at FIT in the fall of 2023, and the book will be released in December 2022. For now, feel free to shop some of our favorite food-inspired looks:
Allison Arnold is the Associate SEO Editor at Delish, where she covers anything from the best kitchen gadgets to food and culture. She grew up eating tacos and schnitzel, always has multiple cans of seltzer open at once, and knows way too much about beer.
This content is imported from OpenWeb. You may be able to find the same content in another format, or you may be able to find more information, at their web site.