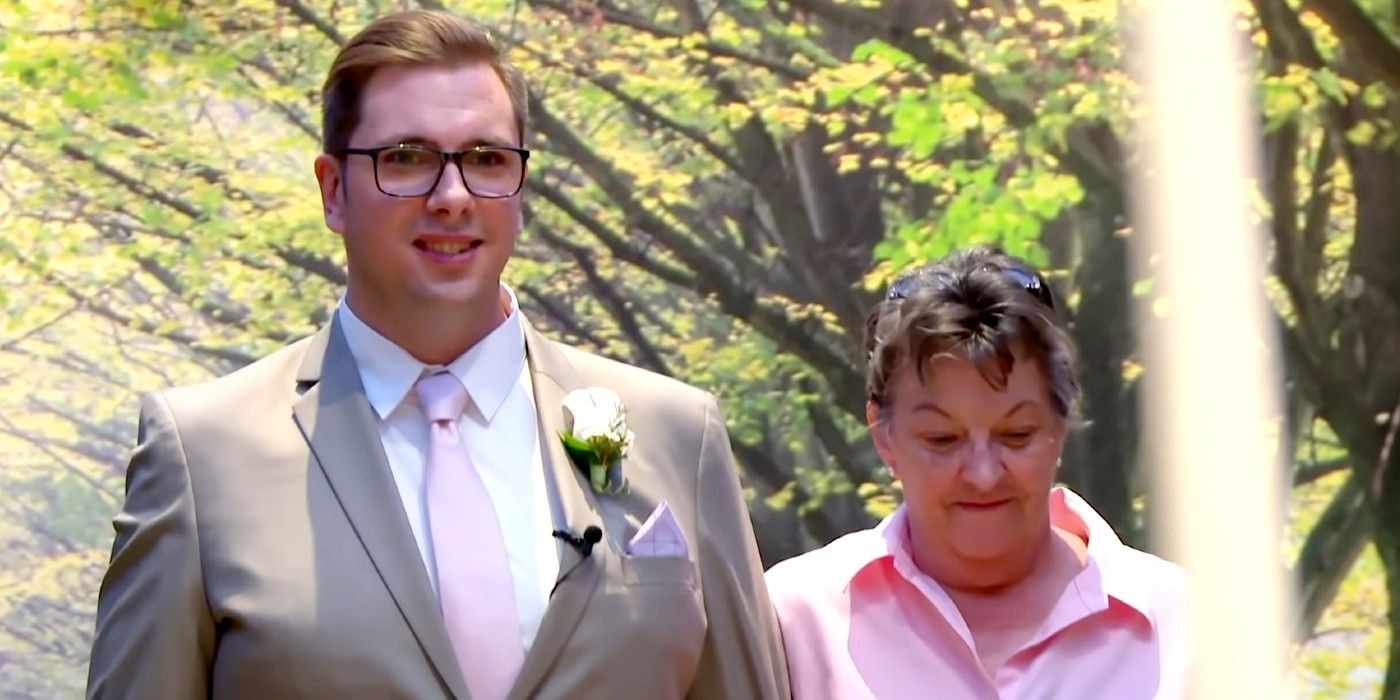 Colt Johnson May Have Lost Weight For Upcoming Wedding
Larissa's ex Colt Johnson stars in 90 Day: The Single Life. In the show's trailer,
Larissa's ex Colt Johnson stars in 90 Day: The Single Life. In the show's trailer, he seems to propose. Is Colt losing weight for his wedding?
Will 90 Day Fiancé star Colt Johnson get a second time lucky on the TLC show? Well, technically, third time lucky, since fans have seen Colt marry Larissa Dos Santos Lima, date Jess Caroline, and (AS PER SPOILERS) propose to Vanessa Guerra. Las Vegas resident Colt will appear soon on the Discover+ show 90 Day: The Single Life, and he has been rocking a stunning new look after losing weight. 90 Day Fiancé fans think Debbie's boy Colt is transforming himself for his upcoming wedding.
It's almost as if Colt has become a permanent fixture in the 90 Day Fiancé house, just like Big Ed Brown, Danielle Jbali, and Angela Deem. The troubled relationship between Larissa, Colt, and his mother Debbie created shockwaves on 90 Day Fiancé season 6. As Colt and Larissa went through bouts of domestic abuse, arrests, and deportation threats, the software engineer found himself pining for another Brazilian girl named Jess. However, after his explosive breakup with Jess on 90 Day Fiancé: Happily Ever After? (following him DMing naughty pics to various girls and cheating on the future Mrs. Brian Hanvey), Colt returns to the franchise with 90 Day: The Single Life. Shockingly, Colt going down on one knee in the promo suggests a married life for the man in the near future.
Continue scrolling to keep reading
Click the button below to start this article in quick view.
Related: 90 Day Fiancé: What We Know About Vanessa Guerra's Job, Family, Instagram & More
While the whole of 2020 saw Colt dropping hints about transforming himself by hitting the gym, he recently revealed his weight loss in 90 Day Fiancé's Angela Deem's style. It was Vanessa Guerra who posted a shirtless picture of Colt with a Wolverine-style makeover and captioned it with "sexy bish." The photo showed Larissa's ex looking almost unrecognizable with his flexed biceps. However, what was more intriguing to 90 Day Fiancé fans is the fact that Vanessa had posted it. See a screenshot below:
It was back in November that a Reddit thread featured a picture of 90 Day Fiancé star Colt proposing to a woman on a scenic pier, surrounded by cameras. The fan claimed it was Vanessa who interestingly has said "no" to dating her bestie Colt previously. As the fan worried about Colt getting his own 90 Day Fiancé series back then, it's quite probable that his proposal was being filmed for 90 Day: The Single Life, as per the show's trailer. Furthermore, with Vanessa allegedly already staying with Colt and Debbie in their house, a marriage may not be too far away. Does Vanessa sharing her 90 Day Fiancé "friend's" slimmed-down avatar indicate that she's been the motivation behind Colt's weight loss?
With mama Debbie already being a fan of Vanessa, possibly owing to the fact that she doesn't need a Green Card, the lady already has her future mother-in-law's blessing. Since Colt is losing weight, he might perhaps also be letting go of his past with Larissa and Jess. He may be ready to start life afresh with his Vanessa.
The 90 Day Fiancé star had already revealed his plans to get into real estate. With his soulmate by his side, it looks like there's no stopping Colt Johnson. He may soon have a "Happily Ever After" without a question mark at the end.
Next: 90 Day Fiancé: Why Is Colt's Mom Debbie OK With Vanessa Guerra?
Source: Reddit, Vanessa Guerra/IG
90 Day Fiancé: Ariela & Biniyam Are Not In Ethiopia With Aviel Anymore
About The Author