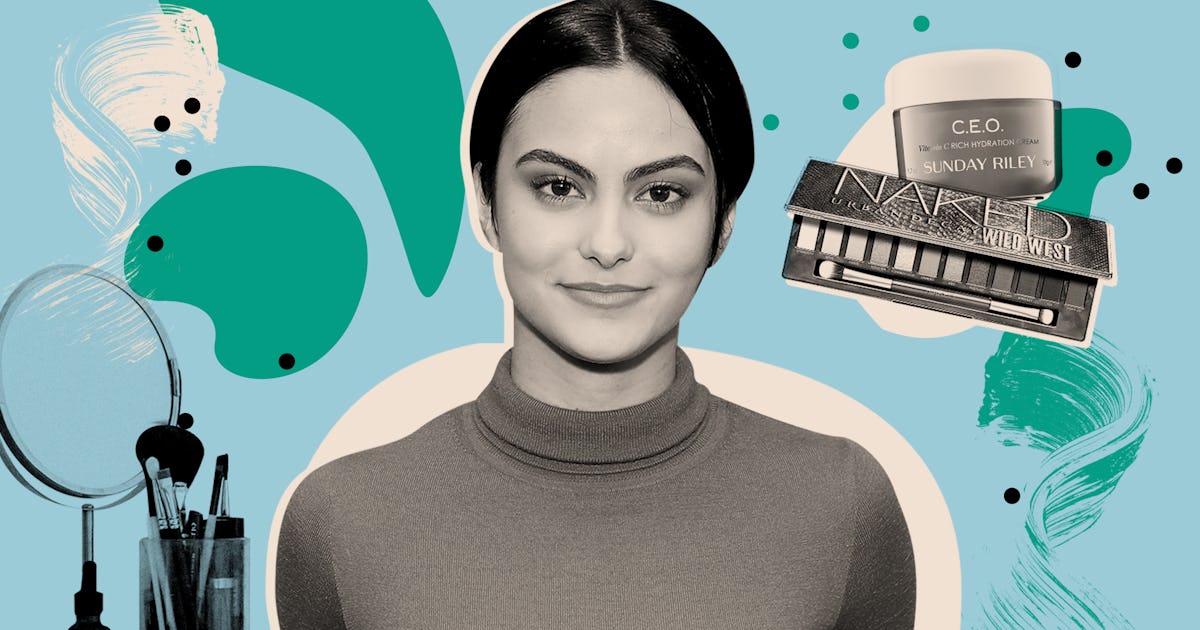 Camila Mendes' Beauty Routine & Go-To Skin Care Products
In Bustle's Beauty Detail, we dive into the beauty bags of our favorite talents for
In Bustle's Beauty Detail, we dive into the beauty bags of our favorite talents for intel on the rituals that keep them glowing and the MVPs (most valuable products) they can't live without. Here, Camila Mendes tells Bustle about her skin care essentials and her hack for making deodorant even more effective.
Camila Mendes is a self-professed minimalist — until she hits up her bathtub for self-care. "One of my favorite things to do right now is towards the end of the night when I need to get myself into the headspace for bed, I set a bath," she tells me over the phone. "I have my music, my candles, a good book, and I'll do a [face] mask in there too. I use a lot of Lush bath bombs. I really pile on all the activities at one time."
If a bath isn't in the cards, she hops into the shower. "I can't go to bed without showering — even if I've already showered that day, I'll shower again," says Mendes, who shares an ulterior motive for her nighttime habit. "I don't know what it is, but I don't like washing my face at the sink. It makes a mess, and I want it to be in warm water," she laughs.
It's clear Mendes knows what beauty products work for her: She rattles off her go-to facial creams and serums and why she uses each without missing a beat. And, though the actor and singer admits she's more into skin care than makeup, Mendes isn't opposed to playing around with fun makeup colors. "I like a lot of fun blues — [I like to wear bright shades] when I'm hanging with the cast [of Riverdale] at night or when I'm feeling a little bolder," she says.