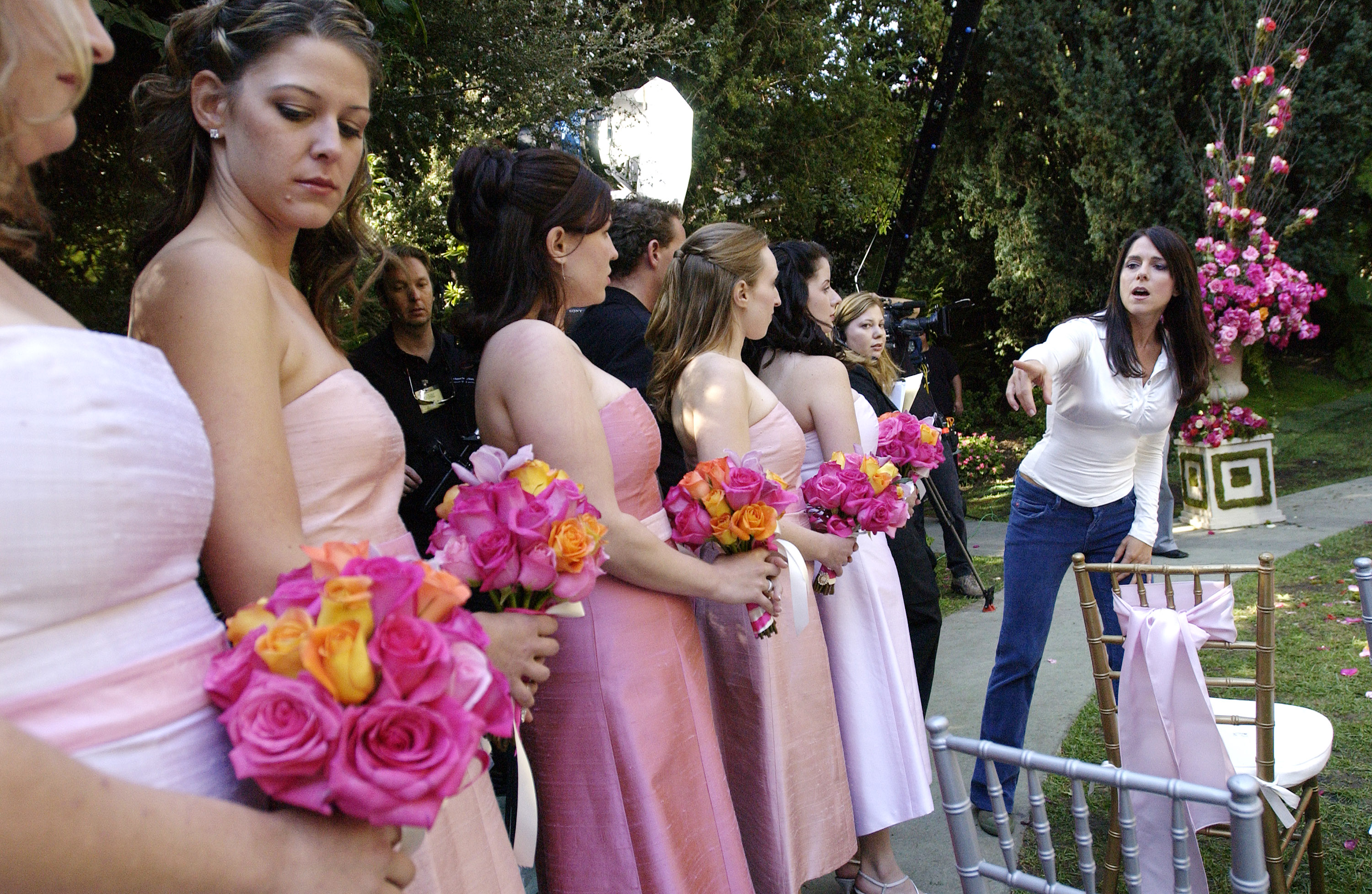 Bride Demands Bridesmaids 'Don't Get Pregnant' and 'Lose Weight' Before Wedding
Talk about a "bridezilla" moment. A bridesmaid has turned heads online after posting her bride's
Talk about a "bridezilla" moment.
A bridesmaid has turned heads online after posting her bride's wild list of wedding demands of the bridal party, including how they must cut their hair, lose weight and not do anything to distract from her on the big day.
The anonymous bridesmaid, known only as u/justasianenough on Reddit, posted about her wild wedding claims on the forum r/weddingshaming, a page dedicated to publicly air grievances associated with weddings, last week.
The Redditor claimed to have been invited into the bridal party of a close friend's sister, who she alleged "was always b****y and mean." Although she expressed her doubts about being a bridesmaid as she does not live in Texas where the wedding is taking place, the bride known only as "L," assured her it would be fine.
"[L] said it wouldn't be a problem, she only needed me because her fiancé has 6 brothers and his best friend is best man, so there's 7 groomsmen and 'you're pretty, but not enough that anyone will look at you,'" the bridesmaid claimed. "Rude, but not surprising to hear from her. I said okay, keep me in the loop, I'll try to be at as many things as possible."
However, L recently informed the bridal party she has a list of expectations for the bridesmaids. The Redditor even claimed that L's sister, "J," found the demands "psycho."
The list of bridesmaid requirements starts out with traditional requests that they attend all wedding-related events like the bachelorette getaway and purchase their own dresses and "bride squad" apparel. However, L reportedly devolved into making outlandish demands.
The Redditor claimed L made several rules about bridesmaid appearances. L reportedly banned the the use of eyeglasses—saying those with vision impairments "MUST get contacts or you can just do without [glasses] for the day"—and forbade visible tattoos and spray tans, claiming she "should be the only sun kissed goddess on my big day."
In addition, L allegedly is forcing the bridal party to get mandatory manicures with the specific "Essie Ballet Slipper pink" shade and short haircuts.
"No long hair. If you have long hair you must cut it shorter than mine," the bridesmaid claimed was asked of her. "I expect everyone to wear their hair down for the wedding and want a uniform look. If your hair looks like mine I expect you to color it a different shade for the wedding. Send pictures for approval before cutting/dying."
L then supposedly demanded that all bridesmaids "actually LOOK GOOD for my day" by losing weight. "For some of you that means 20-30lbs, this isn't mean, it's true," she allegedly said.
The Redditor then claimed the bride insisted that all attention be on her on the day of the wedding. As such, she alleged L has "banned" members of her bridal party from getting pregnant or getting engaged before her big day.
"IF YOU ARE PREGNANT YOU WILL BE UNINVITED," L allegedly decreed. "This is the ultimate betrayal. You should want everyone to focus on me for my day and we all know pregnant people steal all the attention.
"[And] if you are planning to get engaged you must wait until AFTER the wedding. We all know engagements still [sic] attention too!" she reportedly added.
The bridesmaid claimed L concluded with a veiled threat on any wedding party members offended by her requests.
"If you have issues with anything on my list you can suck it up or you can drop out now. I can replace you no problem, so don't worry, I won't be too mad," L allegedly said. "Just don't expect an invitation to my wedding! If you can't be there for me with all of this, you shouldn't be there on my special day!"
Readers on the forum were appalled by the bride's alleged behavior. "Oh my f*****g God … 20-30 lb???? This b**** is crazy and honestly think she needs [some] mental help. DO NOT GET PREGNANT???? Wtf," one viewer commented. "This girl deserves to be abandoned for this. Wow. [In my opinion] this whole list is crazy. No one cares this much about you getting married lol!!!" another added.
Several also joked they hope others in attendance arrive pregnant in "spite." "Buy a fake pregnancy belly, fake diamond ring that you can see from space as a faux engagement announcement…And sit down all night where she can't fail to miss you," one wildly suggested.
The Redditor later confirmed in the comments she has since relinquished her role as bridesmaid after reading the list, but feels confident that as a family friend she will still secure an invite to the actual ceremony.
"So far, 3 of us have dropped out," she claimed. "J won't because it's her sister and she feels obligated…I wouldn't be surprised if [the other bridesmaids] dropped out."
Newsweek was unable to independently verify the claims made on the Reddit post.
Similarly, a different "bridezilla" demanded her bridal crew "hit the gym" in order to fit into a size eight dress for her big day. Another bride was also criticized online for demanding expensive $400 gifts from her guests. One bridesmaid even claimed she was kicked out from the bridal party for not allowing the bride to honeymoon in her house.