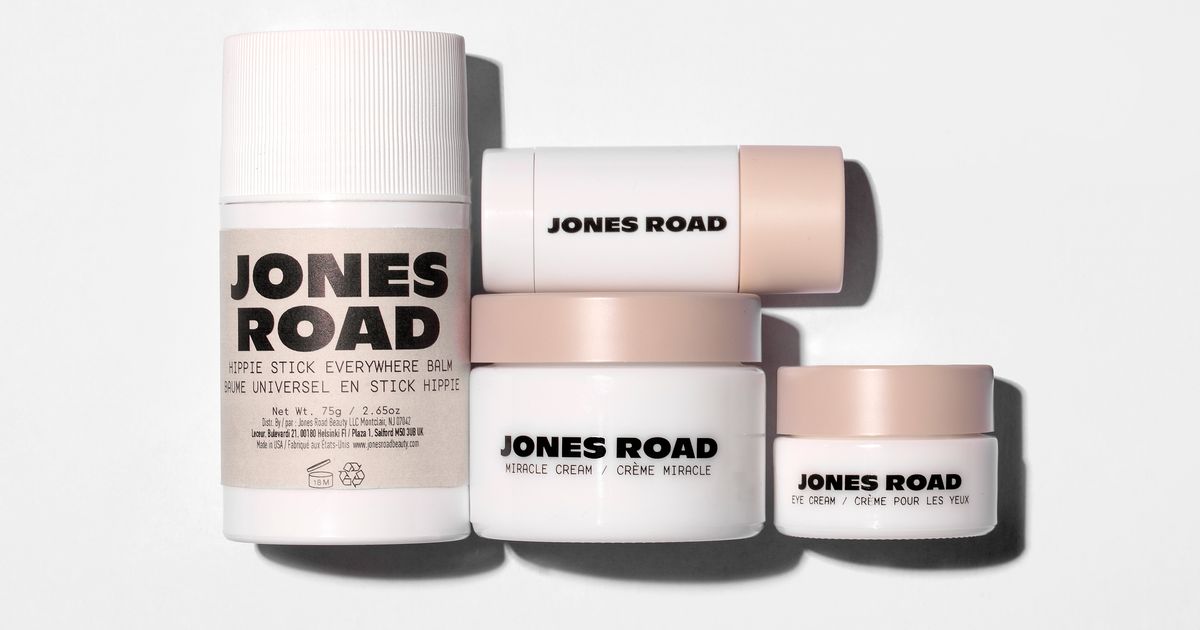 Bobbi Brown Launches Skin Care With Jones Road Beauty
Photo: Courtesy of Jones Road Behind every good "you, but better" makeup look is some
Photo: Courtesy of Jones Road
Behind every good "you, but better" makeup look is some quality skin care. Makeup artist Bobbi Brown, the fairy godmother of no-makeup makeup, knows this to be true — so much so that she has already launched skin-care products via her barely four-month-old beauty brand, Jones Road.
The line of natural beauty essentials was designed to solve the age-old conundrum of "how not to look like shit," as Brown puts it. Now the lineup boasts a quartet of simple, multiuse, nourishing products, creating a smooth base for the brand's magical tinted face balms, gloop-free lip glosses, and handy Face Pencils.
On the richer side, there's the Miracle Cream, a moisturizer packed with shea butter, sunflower-seed oil, and avocado oil to plump "super-dry skin," and a pillowy Eye Cream that contains macadamia-seed oil and moisturizing trehalose for a tug-free glide. On the more solid side are two sticks: the Hippie Stick — a buttery, melting balm that adds moisture anywhere, be it on lips, elbows, or the crispy ends of your hair — and the Oil Stick, a slick wand that provides apricot, jojoba, rose-hip, and sunflower oils in a spillproof tube. You can watch Brown thoroughly explain and demonstrate all their superpowers here.
The new products, priced from $26 to $38, are available to shop now; like everything from Jones Road, they consist of "clean" formulas free of more than 2,700 potentially toxic ingredients, including parabens, phthalates, sulfates, PEGs, cyclic silicones, BPA, and EDTA. If you're still concerned about taking your Sparkle Wash and mascara off after a long day of glowing in a very believable-looking way, don't worry: WWD reports that Brown will soon be concocting a cleanser for us, too.