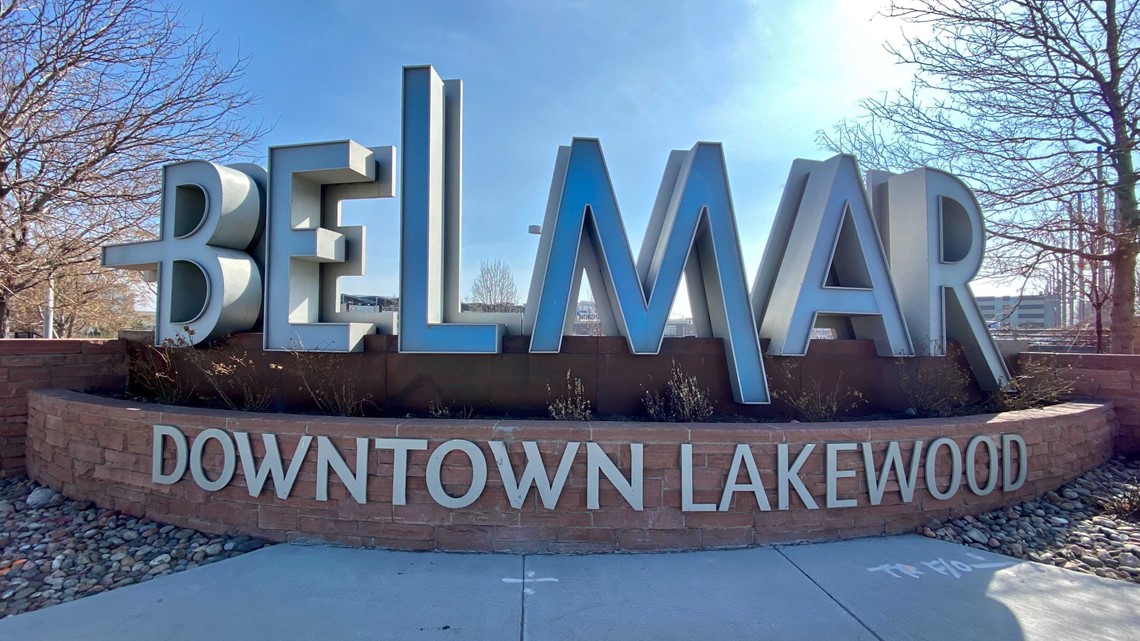 Belmar Shopping Center in Lakewood under foreclosure
Records from the Jefferson County Trustees website show the Belmar shopping center owes $108 million
Records from the Jefferson County Trustees website show the Belmar shopping center owes $108 million on a $111 million loan.
LAKEWOOD, Colo. — Belmar Shopping Center is undergoing foreclosure, with its owner owing more than $108 million on a $111 million loan, according to records listed on the Jefferson County Trustees website.
Belmar Commercial Owner L.P. has been in the foreclosure process since October 2020, records show.
Kent Karber, an attorney with Holland and Hart law firm who specializes in commercial real estate and represents a lender on the Belmar property, said shutdowns as a result of the COVID-19 pandemic are likely playing a role in the shopping center's financial struggles.
RELATED: Amazon founder Jeff Bezos to step down as CEO later this year
"Because of the shutdowns, they had an immediate effect on their cashflow, which put oftentimes their loans or their leases into default," Karber said.

9NEWS reached out to the shopping center's general manager as well as Greenwich, Connecticut-based investment firm Starwood Capitol, the company that owns Belmar, to determine what the foreclosure could mean for shoppers and employees. They have not yet provided a statement detailing the future of the shopping center. 
Belmar was built in 2004 with the aim of becoming shopping and dining destination of Lakewood, its website says. The shopping center is located at the corner of West Alameda Avenue and South Wadsworth Boulevard. It has more than 80 shops and restaurants, entertainment and events along with work arrangements.
RELATED: Why some Colorado restaurants are struggling to utilize the PPP loan
RELATED: Colorado lawmakers will look at updating state stimulus bill following lawsuit