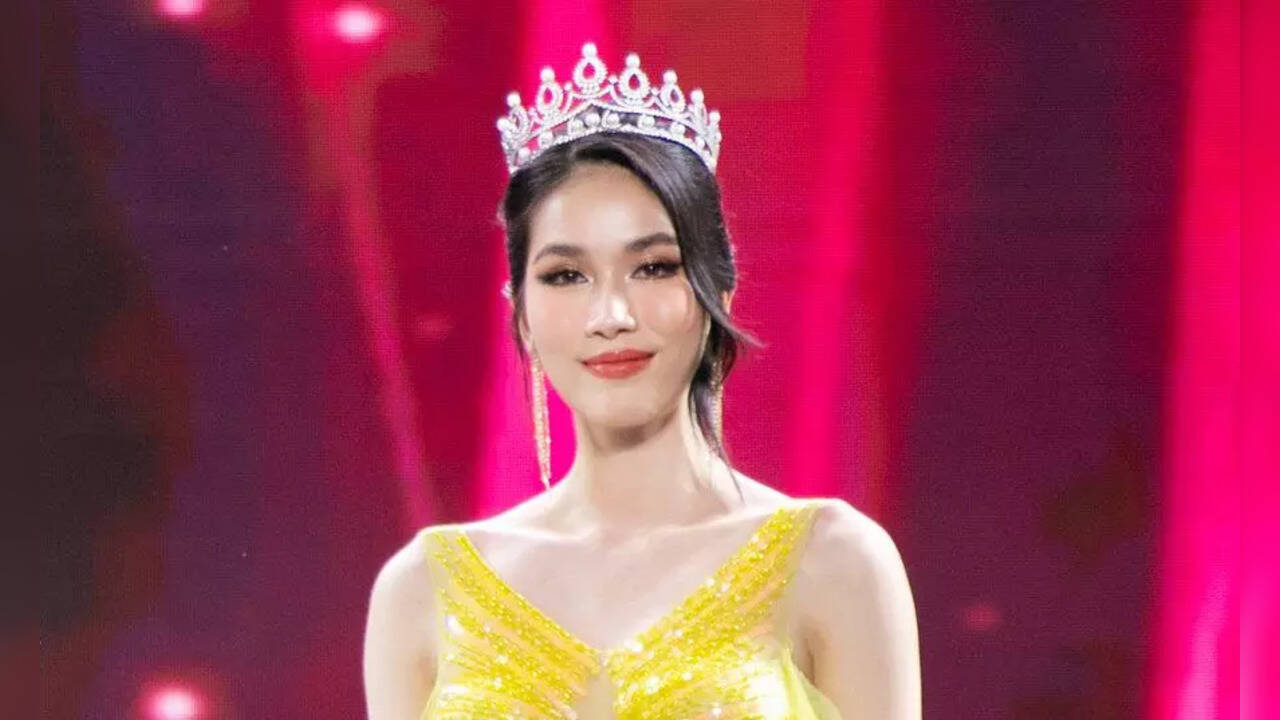 Beauty pageant organisers issue apology after woman wears controversial yellow dress on stage
Organisers of a beauty pageant were forced to issue an apology after a former contestant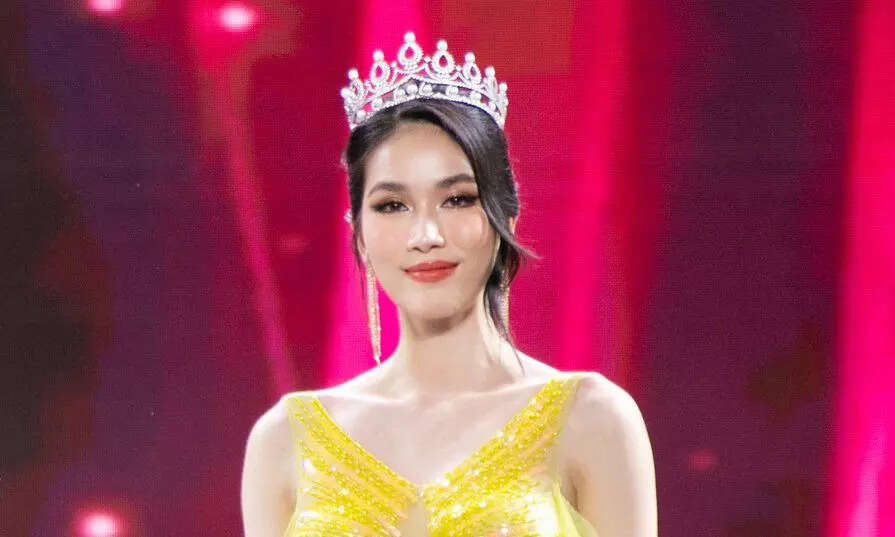 Organisers of a beauty pageant were forced to issue an apology after a former contestant turned up on stage wearing a yellow dress that appeared to be see through under a light.
Model Pham Ngoc Phuong Anh, 24, was seen wearing a embellished yellow gown with sheer material that showed off her body underneath.
All the attention was focused on her when she took the stage to give the first runner-up to contestant Trinh Thuy Linh.
Photos and footage from the event, which have now been shared online, showed that Pham's legs and hips appeared to be visible underneath the bright lights.
The photos quickly created a stir as many said the outfit was inappropriate for a televised event.
A user wrote, "This outfit is not appropriate even for a beauty contest. It does not look good on television. She should be more careful the next time."
Even though many users came to the defence of Pham's outfit, the organisers have since apologised for the incident in a statement.
"It's very unfortunate that an incident happened to the outfit of runner-up Pham Ngoc Phuong Anh. The dress when seen from certain angles, created an unflattering image on stage. And the organisers of the 2022 Miss Vietnam apologise to the audience and fans for not having anticipated and being unable to prevent the incident beforehand," the statement said.
Pham, who previously fished the as runner-up in 2020, said she felt 'ashamed' by the outfit, adding that she had 'learnt her lesson'.
Meanwhile, the organisers said the outfits worn on stage by contestants are always carefully considered before the event. But on this occasion, all the lights were not turned during the rehearsal.
Pham Kim Dung, deputy head of the organising committee, said she hopes the public puts the incident behind them.