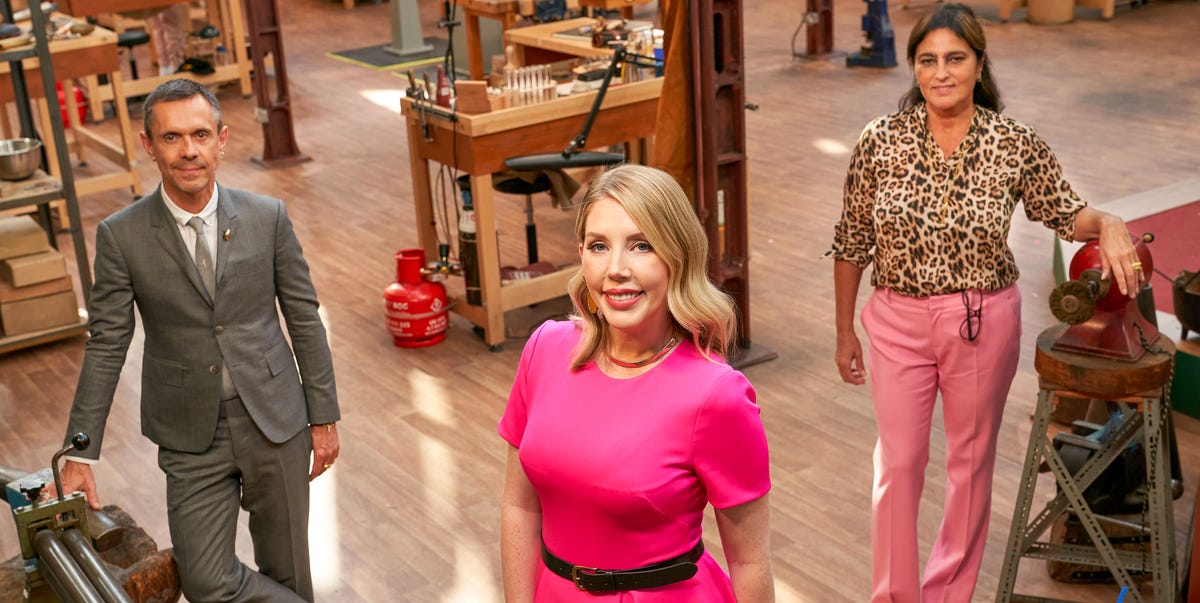 All that Glitters – jewellery design competition coming to BBC
We've had singing, cake-making, sewing and even pottery. Now, the Great British talent show is
We've had singing, cake-making, sewing and even pottery. Now, the Great British talent show is turning the spotlight on the sparkling world of jewellery in All That Glitters, which premieres on BBC2 on 13th April.
Following the familiar format of The Great British Bake Off, each of the six episodes in the series will centre around the creation of a themed piece which will be appraised by two of the UK's best-known contemporary jewellers, Shaun Leane and Solange Azagury-Partridge. The show will be hosted by actor and comedian (and self-confessed jewellery lover) Katherine Ryan.
"All That Glitters is going to be amazing for the industry. It's exciting because it will put jewellery at the forefront of people's minds," says Leane, whose sophisticated creations are worn by the likes of Emma Watson, the Duchess of Sussex and Dua Lipa. "Lifting the veil behind the final product, viewers will have the chance for the first time on screen to see the challenges, craftsmanship, skill and emotion that goes into creating fine jewellery."
Each week, the contests will be designing a 'bestseller' item, such as bangles or a chain collar, as well as a more personal bespoke piece to fit a client brief.
"Everyone's path to making jewellery is unique – that's what makes it so interesting," explains Solange Azagury-Partridge, whose exquisite, brightly-coloured jewels are featured in the permanent collections of the Victoria and Albert Museum in London as well as the Louvre Museum in Paris. "The contestants have varying levels of experience, different perspectives – they all started in their own way. They became very close. We had to be dispassionate about the work – it has to be about what they do, not who they are."
That's not to say viewers shouldn't expect drama – physically creating the jewels for each episode, which under normal circumstances would take months to complete, involves drilling, sawing and soldering precious metals in a matter of hours. For one particular challenge, the contestants are tasked with designing an engagement ring set with a princess-cut diamond, ethically sourced by the Natural Diamond Council from the Northwest of Canada, while other shows are dedicated to subjects including pearls – which are currently enjoying a fashion comeback – and 'alternative materials' such as shells and beetle's wings.
"After the year we've all had, it's important to not get caught up in daily chores; to stop, reflect and celebrate what we are doing and the industry that we are all working in, which is such a wonderful one," says Leane. "I think that All That Glitters will shine a light on this, which is so rewarding." It remains to be seen whether he and Azagury-Partridge will have their own version of Paul Hollywood's infamous handshake, but what's certain is that there will be a dazzling array of beautiful baubles lighting up our screens very soon – and what's not to love about that?
All That Glitters will air on BBC2 every Tuesday at 8pm, from 13 April.
This content is created and maintained by a third party, and imported onto this page to help users provide their email addresses. You may be able to find more information about this and similar content at piano.io