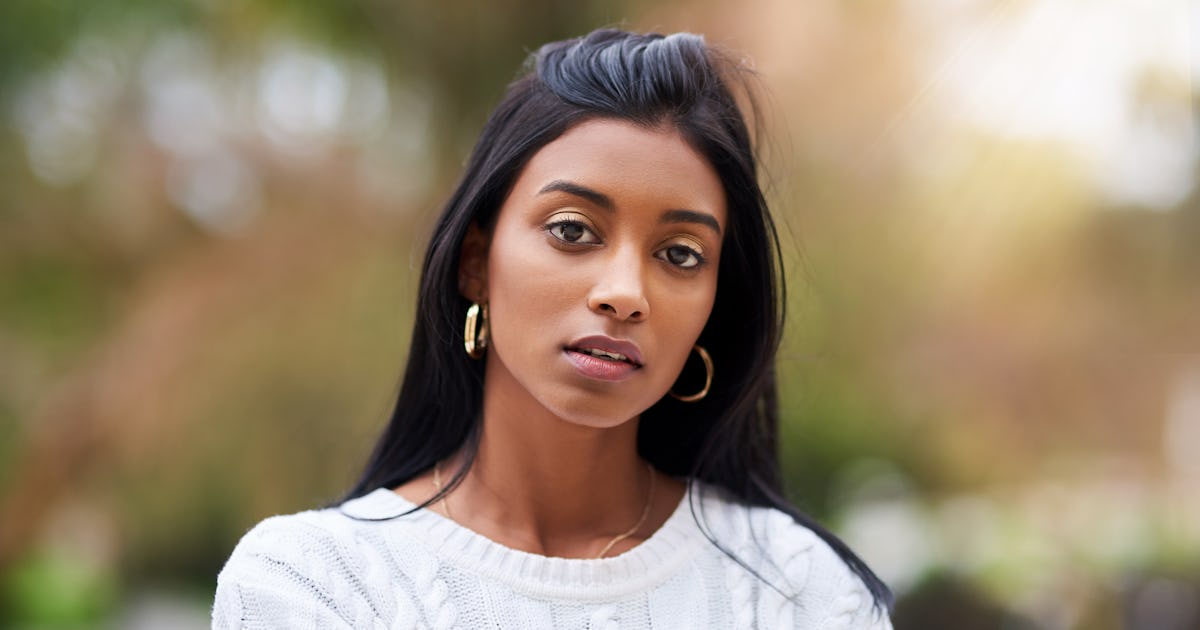 8 Glowy Skin Products That Give You Instant Radiance
It's tough to pinpoint exactly when the beauty world became all about achieving a "glow."
It's tough to pinpoint exactly when the beauty world became all about achieving a "glow." Regardless of its origin story, there has been an onslaught of serums that actually give you this radiance upon application — as opposed to waiting weeks to see its effects on your complexion. Meet the glowy skin care products that deliver plump luminescence in just a few drops.
Traditionally, you have to wait with bated breath for your retinol/vitamin C/insert active ingredient here to reveal its effects on your skin. This is normal, as these take a while to work their magic. Due to innovations in beauty formulations, though, there's a new generation of products that are part skin care, part makeup, and show that coveted dewy finish immediately.
Board-certified dermatologist Dr. Kavita Mariwalla, MD believes the new beauty category is meant for streamlining your routine. "I think these products are so popular right now due to the skinimalism trend," she tells Bustle. "Even though the world around us is beginning to open [back] up, my patients are still opting for a more natural look. Products that leave behind a dewy glow are the perfect no-makeup solution."
Rather than relying on one star ingredient for that radiant aura, these hybrid formulas contain a combo of hydrating essentials and botanical oils mixed with light-reflective staples like mica, iron oxides, and silica. "Hyaluronic acid will plump and hydrate, leaving behind a dewy glow," says Mariwalla. "Squalene is a great quick and easy moisturizer that easily absorbs into the skin and can give you that finish, too. And marula oil is another favorite."
These products also happen to be extremely versatile. You can use them as your serum, primer, highlighter, or in lieu of (or even on top of) foundation — the elixir is your oyster. To shop them for your regimen, here are eight dewy skin products that'll deliver an otherworldly radiance.
We only include products that have been independently selected by Bustle's editorial team. However, we may receive a portion of sales if you purchase a product through a link in this article.
8 Glowy Skin Care Products To Shop
The Fruity Option
Beauty brand Glow Recipe is known and loved for its fruit-based formulas. Their latest concoction? This watermelon-spiked hybrid product that instantly moisturizes your complexion for a dewy, bouncy feel. You also reap the benefits of niacinamide, a buzzy skin care ingredient that smooths, soothes, and minimizes pores.
The Extra-Luminescent Buy
This highlighter doubles as a hydrating serum and gives you a gorgeous sheen, all in one bottle. Its gel texture absorbs easily into your skin, so you can wear it in whatever step of your routine you want — it plays well with others. Oh, and it smells like a pina colada, as it's got all sorts of nourishing coconut derivatives within the formula that bring you hydration.
The Do-It-All Serum
Not only do these glow-boosting drops give you an instant plump, but they also provide practically every vitamin needed for a healthy complexion — it's like a multivitamin for your skin. There's vitamins B3 (niacinamide), C, D, and E, plus squalane and tulip extracts for a well-nourished routine.
The Bronzing Option
Replace your compact with this luminizing oil-slash-bronzer for a fast-track to sun-kissed skin (without the sun damage). You get hydrating glycerin, algae extract, and hyaluronic acid as you enjoy a beautiful, golden radiance.
The Makeup Booster
Laneige, the brand behind the cult-fave lip mask, has created a light multitasking serum that gives you a luscious glow and helps your makeup last longer. The formula's packed with MVP moisturizers (think ceramides and jojoba oil), and that luminescence comes from actual diamond powder.
The Multitasker
Saie describes this product with all of the buzzwords: glowy, dewy, highlighter… and lives up to all of them. Upon applying the bouncy formula, you get that just-applied-your-skin-care-routine freshness as you reap the benefits of vitamin C, rosehip seed oil, and glycerin.
The Splurge
Dr. Barbara Sturm, a fave brand of Hailey Bieber, has had her famous Glow Drops for some time now — but they're still a staple in the category… for good reason. Despite the higher price tag, know that the formula is legit: It contains anti-aging vitamin C and light-reflecting ingredients for a true luminosity.
The Budget Buy
Apply this over or under your makeup for a subtle but still beautiful luster. You'll also get your daily dose of hydration (via hemp seed oil and aloe vera) along with vitamin C, so it doesn't just look pretty.